_______________________________________________
ACTS 29 TODAY
coming to the knowledge of the TRUTH
_______________________________________________
AT THE SAME TIME
The end and the beginning happen at the same time,
and sometimes with a certain amount of confusion in
the transition, and uncertainty.
If you are on a 15 hour flight from San Francisco to
Sydney, when that plane lands on the runway it is the
end of your FLIGHT, because you are now on the
ground. Your long grueling flight has ENDED and your
time on the ground has BEGUN, AND IT HAPPENED AT
THE INSTANT THAT PLANE TOUCHED THE GROUND.
One thing ended and another thing began at the same
time.
Moses was in Egypt for 40 years thinking He was
somebody, and when that ended He began something
completely new in the wilderness, where He became a
nobody for 40 years. Then one day he saw a burning
bush, now what I have come to understand is in that
wilderness it was not uncommon to see these dry
bushes burst into flame and be consumed in a matter of
minutes.
The reason Moses gave any attention to this burning
bush was the fact that it kept on burning and was NOT
consumed. That event was the end of Moses time in the
wilderness and the beginning of His time to deliver the
children of Israel from Egypt.
So then Moses got to see first hand what GOD COULD
DO WITH A NOBODY FOR THE NEXT 40 YEARS.
Now we not only as countries, but as a world are at the
end of life as we have known it for the last 19 years, and
things are changing drastically everyday. Life will not
go back to exactly what it was BC. (before corona),
many things and ways of life will be changed and many
new ways of life will be introduced thru this pandemic.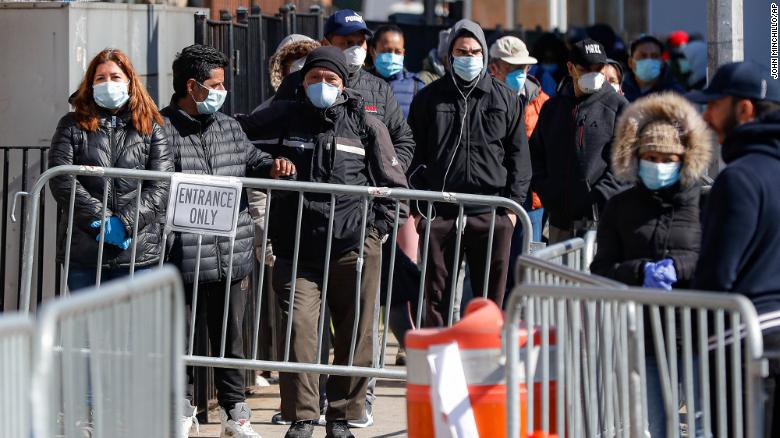 I believe as believers we must be awake and not miss
what GOD IS SAYING AND DOING IN THIS TIME, AND
NOT EVEN LONG FOR THE OLD DAYS AND THE WAY WE
USED TO DO THINGS.
BECAUSE EVEN THO THIS IS THE END FOR SOME
THINGS, AT THIS SAME TIME IT IS THE BEGINNING OF
OTHER NEW THINGS AND WAYS OF DOING THINGS
THAT WE HAVE NEVER DONE BEFORE.
AND WE CANNOT AFFORD TO MISS OUT ON GOING
INTO OUR PROMISED LANDS BECAUSE OF UNBELIEF,
LACK OF TRUST, AND NO FAITH.
Even after the children of Israels great deliverance, and
transfer of wealth from Egypt, passing thru the red sea
on dry land, and fresh manna to eat everyday, they
STILL MISSED OUT ON GODS PERFECT PLAN FOR THEM
AND ALL BUT 2 OF THEM DIED IN THE WILDERNESS
AND NEVER MADE IT TO THE PROMISED LAND. WHY?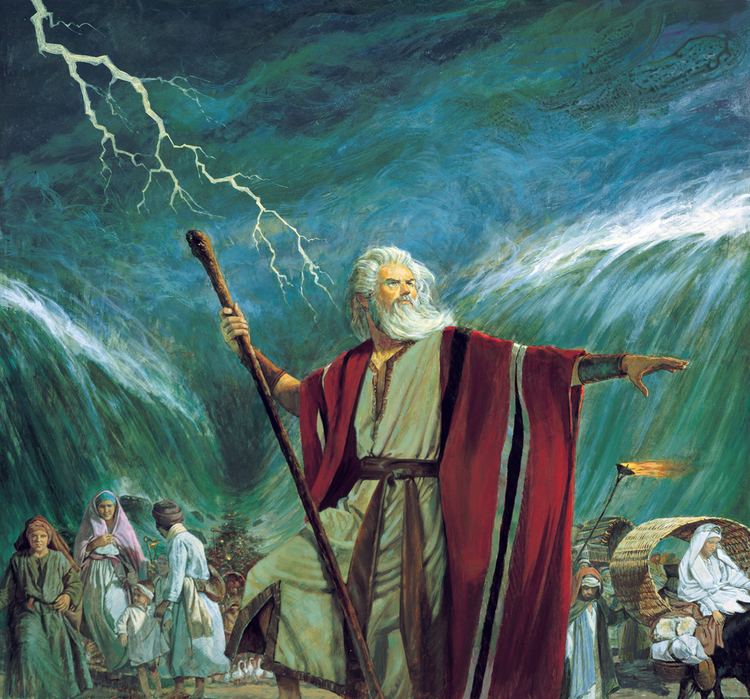 The Peril of Unbelief
12 Take care, brothers and sisters, that there not be in
any one of you a wicked, unbelieving [d]heart [which
refuses to trust and rely on the Lord, a heart] that turns
away from the living God.
13 But continually encourage
one another every day, as long as it is called "Today"
[and there is an opportunity], so that none of you will
be hardened [into settled rebellion] by the
deceitfulness of sin [its cleverness, delusive glamour,
and sophistication].
14 For we [believers] have become
partakers of Christ [sharing in all that the Messiah has
for us],
if only we hold firm our newborn confidence
[which originally led us to Him] until the end,
15 while
it is said,
"Today [while there is still opportunity] if you hear His
voice,Do not harden your heart, as when they provoked
Me [in the rebellion in the desert at Meribah]."
16 For who were they who heard and yet provoked Him
[with rebellious acts]? Was it not all those who came
out of Egypt led by Moses?
17 And with whom was He
angry for forty years? Was it not with those who sinned,
whose dead bodies were scattered in the desert?
18 And
to whom did He swear [an oath] that they would not
enter His rest, but to those who disobeyed [those who
would not listen to His word]?
19 So we see that they
were not able to enter [into His rest—the promised
land] because of unbelief and an unwillingness to trust
in God.
This was given as a warning for us today so that none of
us end up the same way they did perishing in the
wilderness.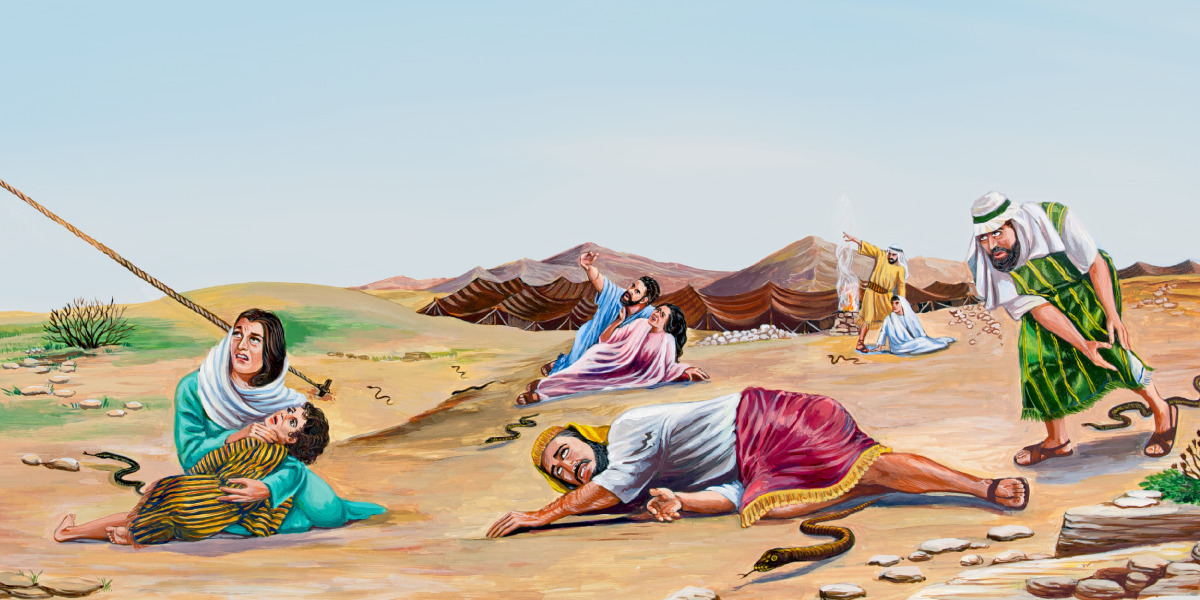 Jesus spent 40 days in the wilderness, then He was
tempted and tested by the dEVIL. the children of Israel
were 40 years in the wilderness, they were tempted and
tested and deceived by the dEVIL AND FAILED.
AT THE END OF MAN (FLESH OR OWN WAY OF DOING
THINGS)—IS THE BEGINNING OF GOD (HIS TAKING
OVER AND DOING THINGS HIS WAY)
I HAVE A FEELING THAT FOR THOSE WHO ARE AWAKE
AND WILLING TO LAY EVERYTHING DOWN AGAIN ON
THE ALTER OF THE LORD IN COMPLETE SURRENDER,
THERE IS COMING SOON, AN END—AND A BEGINNING.
THOSE WHO HAVE BEEN IN THE WILDERNESS FOR A
LONG TIME ARE JUST ABOUT TO COME OUT AND GO
INTO A WHOLE NEW DIMENSION IN GOD, DON'T TRY
TO FIGURE IT OUT ON YOUR OWN, LAY EVERYTHING
DOWN AT HIS FEET.
RELAX AND REST IN HIM, AND ONE DAY WE WILL
ALSO SEE OUR OWN BURNING BUSH, IF WE ARE
PAYING ATTENTION AND NOT SLEEPING, KEEP THE
FAITH, KEEP TRUSTING, STAY FOCUSED IN HIS
PRESENCE, PRAYING IN THE SPIRIT.
HE WILL LEAD AND GUILD US ALL THE WAY TO THE
END.
UNTIL NEXT TIME;
Larry