______________________________________________
ACTS 29 TODAY
coming to the knowledge of the TRUTH
______________________________________________
Agape Love by Willpower Alone?
We will never walk in agape love to the fullness that
God intends by the strength of our own willpower. For
instance, have you ever noticed that people can only be
nice for so long to a person who is getting on their
nerves before their will snaps? Then they say, "Get out!
Get out of my house!" They stretched their will as thin
as they could stretch it — and when it broke, there went
their ability to act nice!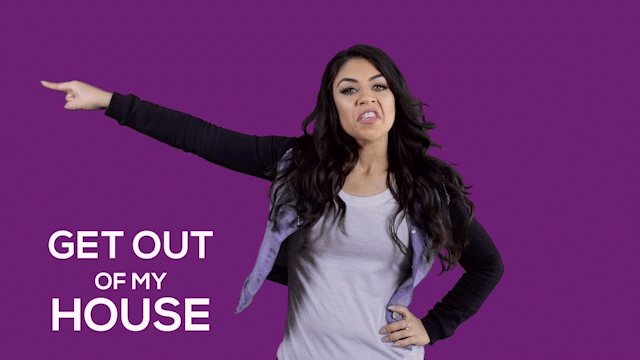 It's easy to fantasize about agape. We can get this
faraway look in our eyes and quote,"Though I give my
body to be burned and give away all my goods to feed
the poor, but have not love…." But there is a deadly,
knock-down-drag-out fight for our lives out there in the
world, where people try to destroy other people and the
devil is out to destroy everyone. The prospect of
walking in agape love doesn't look as nice and easy out
there as it does in church while we are under the
anointing.
Do you want to be just like Jesus? You may say, "Oh, yes,
I want to raise the dead, be the head of a big
organization, and become the best preacher in the
world. Oh, yes, I want to be just like Jesus."
Okay, then, Jesus says to owe no man anything but to
love him (Rom. 13:8).
What does that mean? Well, it doesn't matter how many
payments I make on my debt of love to you, I can never
pay that debt in full. You could slap me on the cheek,
and I would turn the other cheek. You could
despitefully use me, and I would pray for you. You
could hate me,and I would do good for you.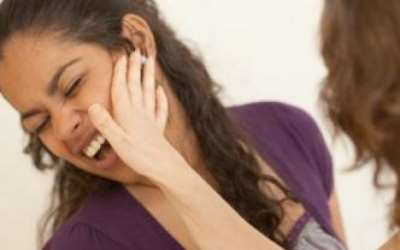 Those are all descriptions of agape. No matter how
many times you "do me ugly" and I in turn make
another payment of love to you, agape will keep me in
your debt.
Another thing about Jesus — He seeks not His own. And
He says that if a man sues you for your car, you are to
go fill it up with gas, polish it, and get it tuned. Then tell
the man, "I am giving this to you in the Name of Jesus. I
want you to know that you didn't take it from me,
because the only thing that is taken from me is what
God allows. And if He allows it, I sow it. I'm sowing this
car to you, so I polished it, tuned it, and filled it up with
gas. The devil is stealing nothing from me."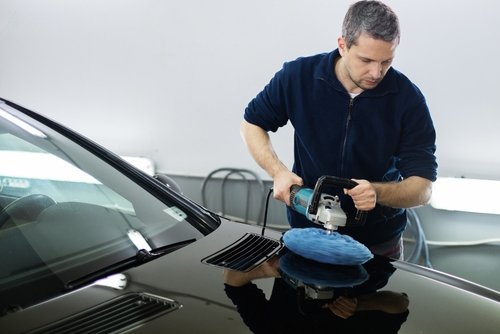 It is nice to admire someone who walks in enough
agape love to do something like that. But how do you
get to that place in your spiritual walk?
You might as well face it — you aren't going to make it
to agape unless you find some way to let the Holy Ghost
purge you of anything that is contrary to agape love in
your life. If I were you, I would take His way!
The Progression to Agape
We have seen that in First Corinthians 12:28, the
government of God begins with the office of the mighty
apostle, the first operation, and ends with the
diversities of tongues, the eight hand final operation of
God. Then in First Corinthians 13:1-3, Paul reverses the
order.
Though I speak with the tongues of men and of angels,
and have not charity, I am become as sounding brass, or
a tinkling cymbal.
And though I have the gift of prophecy, and understand
all mysteries, and all knowledge; and though I have all
faith, so that I could remove mountains, and have not
charity, I am nothing.
And though I bestow all my goods to feed the poor, and
though I give my body to be burned, and have not
charity, it profiteth me nothing.
Starting with the eighth operation of diversities of
tongues, Paul builds us through six phases all the way
through mountain-moving faith and ultimate giving to
agape love.
So because the subject of agape love is so dominant in
First Corinthians 13, we have missed the sequence or
the step-by-step progression that would eventually
build us up through six levels of spiritual maturity and
deliver us to agape love.
At this point, you may be saying, "I'd sure like to see
that reversed order you're talking about, Brother
Roberson." Well, let's take the first three verses of First
Corinthians 13 phrase by phrase and find out what Paul
was really saying. As we do, we'll discover the divine
progression to agape love.
Six Steps to Spiritual Maturity
There are six distinct levels of spiritual maturity listed
in these first three verses that the Holy Spirit will work
in the life of any believer who will spend time praying
in the Holy Ghost.
Level One: Let's look at verse 1 again:
Though I SPEAK WITH THE TONGUES OF MEN AND OF
ANGELS, and have not charity, I am become as
sounding brass, or a tinkling cymbal.
When we received the baptism of the Holy Spirit and
began to speak with tongues, it automatically qualified
us for the first level of spiritual maturity, the unlimited
accessibility to tongues.
The term "tongues of men" refers to the supernatural
empowerment of the Holy Spirit to preach in any
language on the face of the earth of which we have no
previous knowledge."Tongues of angels" is talking
about the language used in Heaven. I suspect that most
of the time we are speaking the language of angels
when we pray in tongues to edify ourselves and to pray
out the mysteries of God's plan for our lives.
This verse isn't discrediting tongues for the sake of
love. In essence it is saying this: Even though I am
baptized in the Holy Spirit and have the ability to speak
with other tongues, it will do me no good unless I begin
to employ that gift to build myself up on my most holy
faith, praying in the Holy Ghost and keeping myself in
the love of God (Jude 20,21).
There are multitudes of church congregations who
have been baptized in the Holy Spirit and speak with
tongues, yet the people are full of strife and
unforgiveness. And I have personally known so-called
Spirit-filled people who would destroy a person at the
drop of a hat.
So a person can speak with tongues, but those tongues
will not profit him unless he yields to the Holy Spirit's
purging work that will deliver him to agape. It is
impossible to pray in tongues for extended periods of
time and not undergo change.
Level Two:Then in verse 2, it says this:
And though I have THE GIFT OF PROPHECY,and
UNDERSTAND ALL MYSTERIES, and ALL KNOWLEDGE;
and though I have ALL FAITH, SO THAT I COULD
REMOVE MOUNTAINS, and have not charity, I am
nothing.
Somehow praying in tongues produces in us the second
level of maturity, which is the use of the gift of
prophecy.
As you pray out the mysteries of Christ in your
spirit,God begins to answer them. Suddenly the Holy
Spirit latches on to one of those mysteries, pulls it out
of your spirit, and reveals it to your intellect so you can
release it through prophecy.
Level Three: As we continue to pray in tongues, we will
attain the third level of spiritual maturity through the
understanding of divine secrets or mysteries.
Level Four: The revelation of these mysteries will come
alive and begin to operate in our spirit, producing in us
the understanding and accumulation of knowledge, the
fourth level of spiritual maturity.
Somehow, then, as the mysteries of Christ are revealed
to me — the mystery of healing, the mystery of
righteousness, the mystery of love — I begin to erect
pillars in my spirit. As I pray mysteries up before the
Father, God answers those prayers by a supernatural
imparting of divine insight. Every time the Holy Spirit
causes me to understand a mystery, one more pillar of
that superstructure is erected.
One pillar is erected by a revelation of righteousness,
another by a revelation of peace, and still another by a
revelation of agape love. Finally, the entire edifice is
framed through praying mysteries in the Holy Ghost.
It is a combination of all these divine secrets revealed
to my spirit that will eventually construct an entire
library of knowledge, an edifice full of the revelation
knowledge of Jesus on the inside of my spirit. And
whenever I want to, I can reach in and pull out any
volume that I need!
Level Five: So the mysteries are prayed in pillars, but
the building constructed is knowledge. It is the
understanding of all these mysteries filling your inner
library of knowledge that produces the capacity for
mountain-moving faith in your heart as you are
transformed by the Word of God. This is the fifth level
of spiritual maturity.
It is the combination of praying in the Holy Ghost and
the meditation of God's Word that produces the kind of
faith that moves mountains. Why? Because faith comes
by hearing the Word of God, and the Holy Spirit is the
One giving divine insight into the Word through the
supernatural language of tongues.
At this level, Jesus said that nothing shall be impossible
to you!
Level Six: First Corinthians 13:3 gives us the sixth level
of maturity:
And though I bestow all my goods to feed the poor, and
though I give my body to be burned, and have not
charity, it profiteth me nothing.
Somehow our praying in tongues will help produce in
us the capacity for agape giving.
I always wondered how a person could bestow all their
goods to feed the poor and give their body to be burned,
yet still not have the agape kind of love. Then the Holy
Spirit revealed the answer to me.
Some Christians live off the self-exaltation that comes
from putting their giving on display.They even delight
in extreme sacrifices — especially the kind that puts
their humility on public display to be admired by men.
Some have even made the ultimate sacrifice of losing
their lives for the wrong reasons.
I finally began to understand that sometimes it takes a
lot more to stay and labor your entire life for the
Gospel's sake than it does to die and go home to be with
the Lord. Agape love would rather be a living sacrifice
than a dead martyr.
I cringe inside when I think of how many times I have
given into an offering because of the lust of my flesh. It
wasn't the preacher's fault. I was the one who saw the
Cadillac in my mind and gave him my dollar to make
sure I would get it. But the Bible says that if I don't give
out of agape love, it simply will profit me nothing.
However, when agape love becomes the basis for our
giving, God cannot and will not let us down, for love
never fails
_______________________________________________
JUST INTERESTING THAT THIS IS PART 71 OF THIS SERIES AND I WILL TURN 71 IN A FEW DAYS.
UNTIL NEXT TIME;
Larry