______________________________________________
ACTS 29 TODAY
coming to the knowledge of the TRUTH
______________________________________________
The Purging Before the Power
With great intensity I sought God for years for the gifts
that would equip me for my call. I would pray, "Oh,
Lord, please use me in Your power.
I'll fast and pray — I'll do anything I have to do so You
can move through me in Your power!" You see, since
the day I was born again, God's call has raged on the
inside of me. Every time I get lost in the Holy Ghost
while I am in prayer, I see the Spirit of God moving in
revival. I see people running to the altar to be born
again and great miracles happening everywhere, such
as missing limbs growing out and eyes popping into
empty eye sockets.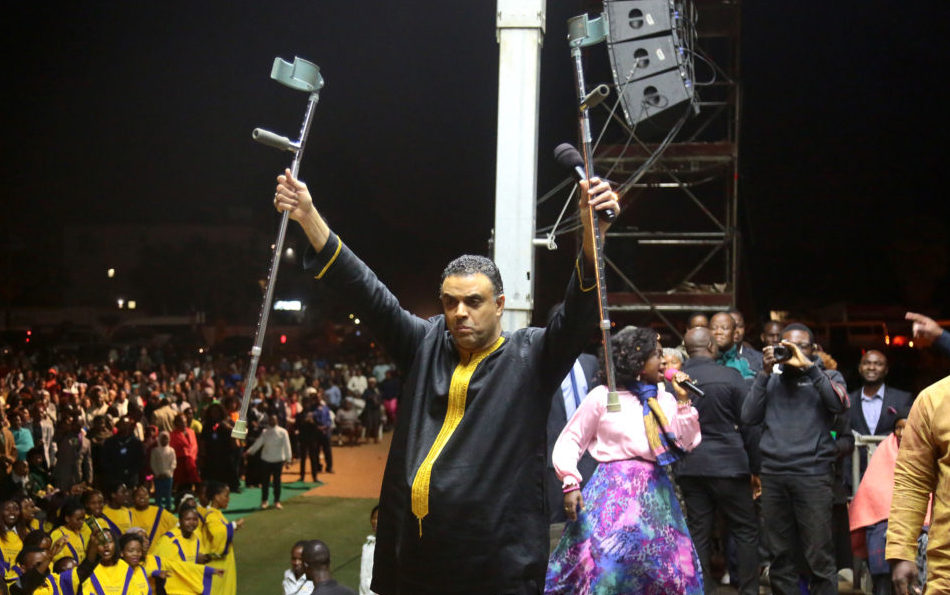 This vision follows me; whenever I lapse into the Spirit,
I see it. It is a driving force. And I have determined that
I will keep yielding myself to the Holy Spirit until one
day I see with my own eyes the Presence of God move in
my life and ministry with magnificent glory beyond my
imagination.
So for years I sought God earnestly — begging, fasting,
and praying for an anointing powerful enough to cause
great revival. But I can testify now that had He
delivered to me what I was pressing Him for, it would
have destroyed me. There were faults and character
flaws that still had to be purged. If God had given me
the power before the purging, my life and ministry
would have eventually been destroyed.
This was actually the case for many men of God in the
past. They sought God and His power with just such
intensity, but then hidden weaknesses began to surface
as they yielded to the deceiving strategies of the enemy.
For instance, Alexander Dowie was so greatly used in
the miracle power of God at the turn of the century that
he was able to form an entire city called Zion outside of
Chicago with ten thousand of his followers. God's power
operating through Dowie's ministry caused raging
revival. But eventually Dowie began to believe that he
was the Elijah to come. That deception led to the
downfall of his ministry.
Learning To Hate Whatever Hinders
So instead of immediately answering my intense,
fervent prayers for an anointing that would cause
revival, God told me to pursue conforming myself to
agape love with that same intensity and fervency. He
assured me that as I pursued love, I would also be
pursuing His power in a more excellent way.
So I began to pursue agape love, and I learned to hate
those things that were wrong in my life with more
fervency than I had ever hated them before. It was a
godly anger that preceded their purging.
You see, when you get to the place where you hate with
an intensity those faults you know are keeping you
from a close walk with God, you will finally do
something about it.
So in pursuit of the most excellent way, I made it my
quest to conform to the agape kind of love. But my
efforts seemed to achieve the opposite results. The
more I learned about love, the more my knowledge
magnified the things that were wrong in my life. It left
me in a hopeless state, believing that I was the most
miserable of creatures who would never be able to
walk in the level of agape outlined in First Corinthians
13.
I didn't understand that the Holy Spirit was bringing to
the surface for purging anything that the devil could
use to destroy me in my pursuit of agape. It was all a
part of the process to help me become yielded enough
to God for the full equipping of the office He has called
me to. I also didn't know about the progression to
power outlined in this same chapter that would deliver
me to the agape love I was pursuing.
Agape Isn't Learned Overnight
You see, all of us preachers love to preach on this
thirteenth chapter of First Corinthians.We love to
major on this agape kind of love.
Agape love doesn't behave itself seemingly. It seeks not
its own, asking no recompense or reward for services
rendered. It isn't given based on the reaction of the
other person. It isn't easily provoked. It thinks no evil.
It rejoices not in iniquity but rejoices in the truth. It
bears all things, believes all things, hopes all things,
endures all things.
This love never fails; you will take it to Heaven with
you. Tongues will cease. Prophecies will cease.
Knowledge will vanish away. You won't need any of
these. But you will cross that heavenly border and
enter the Presence of God with agape.
Oh, yes, we preachers love to talk about agape love. We
break down the word in the Greek; we paint a picture
of this perfect Christian who is not easily provoked.
Then the next day we counsel someone, "Oh, yes, you
have your rights. Sue them!" God help us! We get so
engrossed in the subject of love in First Corinthians 13
that we miss the sequence of power that delivers us
there!
We think that we can preach on agape love one day, and
the next day everyone who heard the message is going
to be perfect and nice to each other. They won't act ugly
anymore. There won't be any more criticizing,
backbiting, throwing of fits, or stomping out of the
room in a temper tantrum.
We tell the people, "You shouldn't do that sort of thing,"
and then assume that everyone will just automatically
stop. Why do we assume that? It seems like most of us
preachers were born yesterday!
When you start understanding all that agape love
encompasses, you realize that most Christians don't
walk in this kind of love on a daily basis. Most never
will. That kind of love is difficult to conform to if you
have even an ounce of flesh that hasn't been mortified.
So it is one thing to preach about this agape and say
that once we conform to it, we will never fail. But it is
another thing to understand the process by which we
can conform to that kind of love.
This process is what we have missed. It is a progression
through the edification of tongues that leads us to a
place in the Spirit where we are finally strong enough
to yield totally to agape love.
UNTIL NEXT TIME;
Larry
_____________________________________________________________________________________________