_______________________________________________
ACTS 29 TODAY
coming to the knowledge of the TRUTH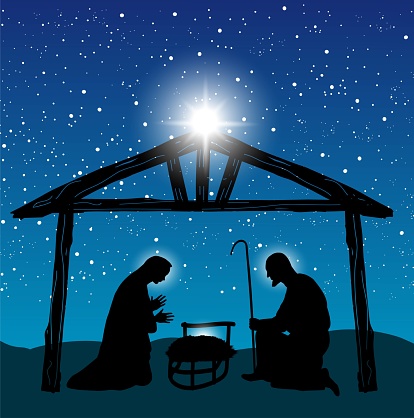 TISS THE SEASON
_______________________________________________
Well, from all of us at ACTS 29 TODAY (that would be me) I just want to share a few things about this season, and I would invite you to do your own research if you want to find out the truth about it.
There are of course many obvious things associated with Christmas that are not true, like the date of Jesus birth, the 3 or how many wise men there really were… were not present at His birth.
But more important than these obvious things is the truth that The Christmas that is celebrated today, as with a large degree of Christianity itself is from PAGAN ROOTS.
Just do your research, and you will trace it all the way back to Nimrod who built the tower of babel, and Constantine added Christianity into the mix of what was originally the worship of the sun god on the equinox December 25th.
So the question is; WHAT SEASON IS IT AND CAN WE REALLY MAKE JESUS THE REASON FOR IT?
After all of my research on this subject, I can no longer say JESUS IS THE REASON FOR THE SEASON….BECAUSE
THE SEASON IS PAGAN FROM THE WORSHIP OF THE SUN AND HAS ALL OF ITS ROOTS IN PAGANISM.
SO I CANT SAY JESUS IS THE REASON FOR A PAGAN SEASON OF SUN WORSHIP ON DECEMBER 25TH THE EQUINOX.
The early Church would have never ever taken part in a pagan worship of the Sun day (ever wonder where sun-day came from) December 25th.
So please do your research about these things as it is of utmost importance, you can start by watching a 3 part series on youtube called WHAT YOUR PASTOR NEVER TOLD YOU ABOUT CHRISTMAS
Next you can read the book PAGAN CHRISTIANITY just google it, between just these 2 sources of history you will absolutely see how, and why, we have gotten to where we are today.
Now sad to say, most people will not read the book or listen to the series on youtube, but hopefully the people who read these blogs are not in that crowd and really want to come to the knowledge of the truth.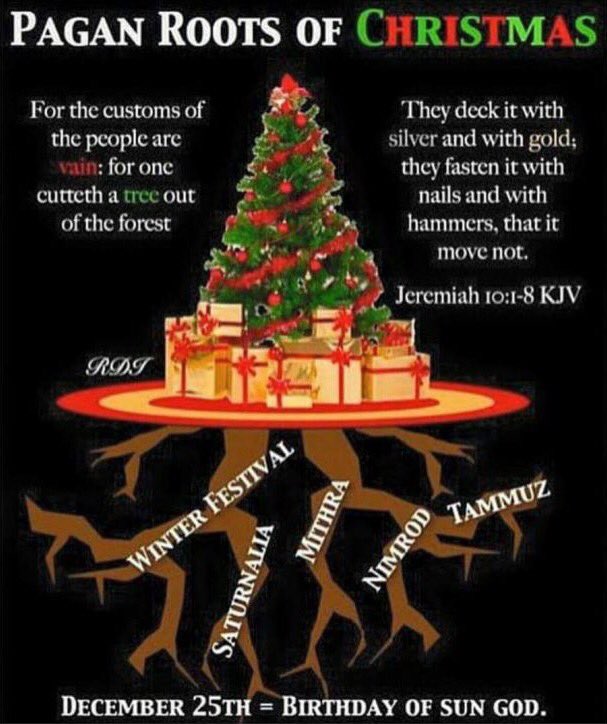 Yes I am extremely thankful for the birth of Christ, whatever day that was, and I am thankful for that EVERYDAY AS WELL.
BUT I CANNOT PARTICIPATE IN THE PAGAN ROOTED CHRISTMAS SEASON OF THE MODERN WORLD.
JESUS IS NOT THE REASON FOR THE SEASON THAT IS ROOTED IN PAGANISM OF SUN gOD WORSHIP ON THE 25TH OF DECEMBER THE EQUINOX.
Do your due diligence, stop following the crowd like lemmings going over the cliff.
Blessings and next time I will share what I am sensing in the SPIRIT FOR 2020
LARRY
SERVANT