____________________________________________________________________________________________
ACTS 29 TODAY
coming to the knowledge of the TRUTH
____________________________________________________________________________________________
WAYS TO FAST
_____________________________________________________________________________________________
We just looked at a forty-day fast that Jesus went on to
prepare to confront the devil's temptations. But there
are several ways to fast. The one I have found to be the
most practical and effective for the person carrying on
in today's busy society is the common three-day
fast.This can be done in one of two ways.
If you can't get away somewhere and just pray because
of your schedule, I recommend that you go on a juice
fast using mild juices such as grape or apple juice.
During that time, pray as much as you can. But if you
can get away, I suggest you go on a total consecrated
fast of just water (filtered or distilled, available at most
supermarkets).
If you aren't familiar with fasting and want to go on
more than a three-day fast, I recommend a series of
shorter periods of fasting. For example, you could fast
three days a week for three weeks straight. For that
time period, stick to fresh vegetables, fruits, and salads,
staying away from heavy meats and breads. Then when
your time of fasting is over, you can go back to those
foods if you desire.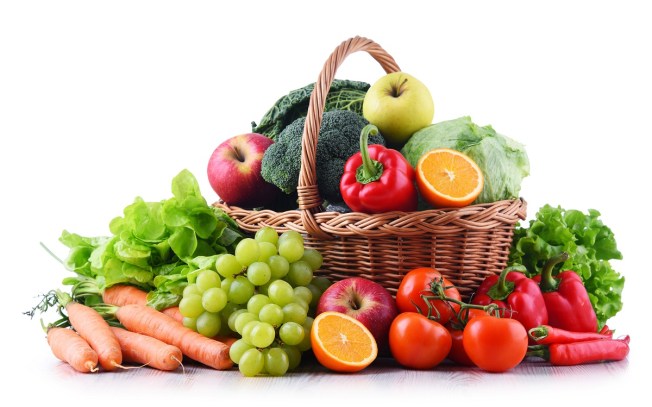 Eventually you may want to go on a more extended fast,
especially if you are dealing with some kind of
stronghold in your flesh realm (mind, emotions, or
body) that you want to shutdown or mortify for good.
_____________________________________________________________________________________________
The Fast God Chooses
_____________________________________________________________________________________________
To understand the kind of fast God chooses, let's take
this subject one step further and go to Isaiah 58. Is not
this the fast that I have chosen? to loose the bands of
wickedness, to undo the heavy burdens, and to let the
oppressed go free, and that ye break every yoke?
Is it not to deal thy bread to the hungry, and that thou bring the poor that are cast out to thy house? when thou seest the naked, that thou cover him; and that thou HIDE NOT THYSELF FROM THINE OWN FLESH?—
Isaiah 58:6,7
That last phrase of this passage of Scripture was the
part I got stuck on. I thought, Lord,what do You mean
when You say the fast You have chosen is that I hide not
myself from my own flesh? I wondered if God was
talking about the same thing Jesus spoke of in
Matthew6:17,18:
But thou, when thou fastest, anoint thine head, and
wash thy face;
That thou appear not unto men to fast, but unto thy
Father which is in secret: and thy Father, which seeth in
secret, shall reward thee openly.
Or was God making the same point in Isaiah 58:7 as
Paul made in First Corinthians 7:5 when he addressed
husbands and wives?
Defraud ye not one the other, except it be with consent
for a time, that ye may give yourselves to fasting and
prayer; and come together again, that Satan tempt you
not for your incontinence.
Jesus taught about a fast in which we are to wash our
faces and go about our daily business, not appearing
unto men that we are fasting. Then Paul taught about a
fast in which we could lock ourselves away on the
"mountain," so to speak, giving ourselves completely to
fasting and prayer. Both types of fast are taught in the
Bible.
But I still wondered what the Lord meant when He said
I am not to hide myself from my own flesh. It took me
about three years of study and meditation to
understand what He was talking about.
The day you decide to fast is the day you decide to quit
hiding from your own flesh — from whatever it is in
you that just doesn't care about the lost, the poor, the
naked, or those who are cast out of God's house. It's the
day you decide to quit hiding from whatever ceiling is
in your life stopping you from operating in God's
power. The day you decide to fast is the day you decide
to quit running from yourself.
Jesus said, "That demon didn't come out because of
your unbelief." He also said, "That kind only comes out
by prayer and fasting." And what does fasting have to
do with your unbelief? It executes the position of the
flesh that God has declared: It has no right to dominate
you. It has no right to rule over you.
When you live a lifestyle of fasting and prayer, there is
no operation of the flesh that the devil can lay hold of
to destroy your life with. This is what Jesus meant when
He said, "The prince of this world comes, and he has
nothing in me" (John 14:30).
Why is that? Because fasting and praying in the Holy
Ghost destroys those fleshly works and releases God's
power in you. And the moment the operation of the
flesh drops below the level of the operation of the
Spirit, you receive a new anointing in your life and
ministry.
_____________________________________________________________________________________________
Prepare for Satan's Tactics
_____________________________________________________________________________________________
As we pray and fast, hiding not from our flesh, we set
captives free. Let's look at Isaiah 58:6again:
Is not this the fast that I have chosen? to loose the
bands of wickedness, to undo the heavy burdens, and to
let the oppressed go free, and that ye break every yoke?
Often the first captive that needs to be set free is
ourselves. As the flesh is dealt a deathblow through
fasting, we rise in freedom to walk more fully in the
Spirit. Once we grow to a place of greater spiritual
maturity, we begin to set others free.
Remember, it is at this point that we will draw the
devil's attention. He doesn't want anyone to be free,
and we have become a major threat to his kingdom of
darkness!
You may ask, "Aren't you inviting trouble?" No, I'm not
inviting trouble; I'm anticipating the strategies of
Satan. The Bible tells us that when the Word is planted
in any way, shape, or form, the devil comes to steal it so
that it will not produce fruit (Luke 8:11-15).
If we aren't spiritually aware of the devil's tactics, we
will have a rude awakening. We will be caught
unprepared, and the devil will have a better
opportunity to steal from us or from those we love.
We aren't in Heaven yet. We are living on a planet that
has had war declared on it. The devil was thrown out of
Heaven, and now he is active here on the earth. He
cannot cause trouble in Heaven, so he does his best to
cause trouble here.
As long as the devil is active here on earth, the storms
will continue to beat down upon our homes. But just as
surely as Jesus revealed that the storms would come,
He also guaranteed that if our house is built on the rock
of hearing and doing His sayings, the devil can do noth-
ing to tear that house down (Matt. 7:24-27). The enemy
isn't powerful enough. He doesn't have the equipment
to force our house off the Rock of Jesus Christ.
The more that we get a revelation of the entire plan of
God, the more victory we are going to have here on
earth. The more quickly we come to a place of
esteeming the glories of Heaven as a greater prize than
the temporary shortsighted goals of this earthly
existence, the more power we will have operating in
our lives for the victories in the battles here on this
earth.
_____________________________________________________________________________________________
until next time
servant Larry