_____________________________________________________________________________________________
ACTS 29 TODAY
coming to the knowledge of the TRUTH
_____________________________________________________________________________________________
The Holy Spirit Helps Our Infirmities
_____________________________________________________________________________________________
My experience was right in line with Romans 8:26,
which says the Spirit also helps our infirmities. That
means He helps in conjunction with someone who is
already helping.
This throws us back to verse 23, where Paul says that
we are groaning out of our righteous human spirit. So
when Paul says in verse 26, "Likewise the Spirit also
helps us…," he is saying, "In the same manner that you
are groaning out of your human spirit, He will also help
you."
This is how it works. A mountain comprised of fleshly
works stands between you and God's plan for your life.
The Holy Spirit will focus in on that mountain "with
groaning s that cannot be uttered" (Rom. 8:26). You
have entered a mild form of intercession, but it is for
yourself that you stand in the gap.
These groaning s are not just referring to speech so
profound that you can't utter it. It's also talking about
reaching a place in the Spirit where you begin to hate
whatever stands between you and God's plan so badly
that you enter into a state of groaning or grieving.
Your heart cries out, I wish this was out of my life!
Lord, I hate this!At this point, you have given the Holy
Spirit the faith He needs to come alongside and move
the mountain out of the way.
If you persevere in prayer and refuse to let the
mountain defeat you, at some point you will experience
a "meltdown," where the Holy Ghost removes the
mountain and you come out on the other side
victorious. Why? Because you cannot continue to report
to prayer and still retain your problem. You will either
have to quit edifying yourself and yield to those works
of the flesh or allow the Holy Spirit to purge them out
of your life.
The Holy Spirit will pull out the problem at the right
time, when you're ready and can survive the purging.
Your part is to just keep praying.
Don't stop. Push through the impasse. The Holy Spirit
will illuminate this purging process for you, and when
it's all over, you'll be able to see and understand that
massive mountain that was removed from your life.
You will thank God that you are one step closer to
mighty intercession.
_____________________________________________________________________________________________
Praying in Tongues vs.Deep Intercessional Groaning
____________________________________________________________________________________________
The combination of the two passages we've been
looking at in Second Corinthians 5 and Romans 8 settled
for me the age-old issue of the difference between
praying in tongues for personal edification and the
deep intercessional groans of the Spirit — that diversity
of tongues that is operated by God as He wills.
The truth is, even if you start out praying in tongues
with a cold, indifferent, stony heart,only two
ingredients are necessary to bring you to the place
where the Holy Spirit can move through you in deep
intercessional groaning s: your knowledge that your
indifference is wrong,and your decision to pray in the
Holy Ghost by your own will as often as possible.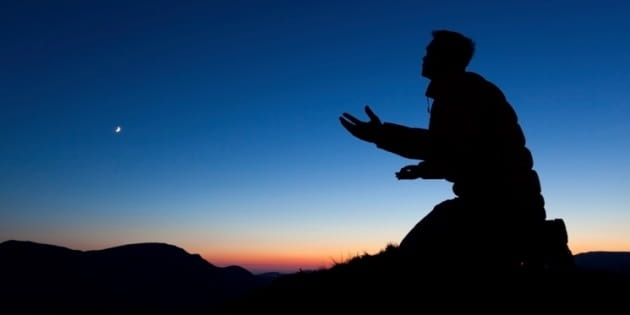 As you continue to pray in tongues, the Holy Spirit will
edify you and charge you up into the love of God until
compassion gets hold of you — until at times, as you
walk away from yet another person still bound to his
wheelchair, you feel as if you can't even live unless you
see results. This is the kind of groaning that says, "I
can't stand this anymore. It hurts too badly.I will put
aside all of my selfishness and strife and all of our
differences. I'll do whatever I need to do to serve the
purposes of the Holy Spirit."
Putting our differences aside is a major part of what
delivers us into true intercession.Dead religion consists
of "I have my rights! Vindicate me!" That's where most
of the church world lives, and that's why most
Christians seldom visit the realm of miracles.
Therefore, the Gospel of glad tidings doesn't reach that
little deformed child bound to a wheelchair. He doesn't
get a chance at his reward because the Church failed
him.
But when we get to that place where we groan out of
our righteous spirits over this world's pain, sin, and
misery, we don't want to fight with anyone anymore.
We just want to pray. So why don't we put all of our
differences aside and start praying!
It is the groaning of our righteous spirits that the Holy
Spirit picks up on. If He examines me and sees that my
new nature is crying for help in groaning s — hurting
but not knowing how to pray as I ought — He says,
"Excuse Me, but I have been sent to help your
infirmities.I want to add My groaning s to your cries for
help, for that will translate to pure power for you to
rise above the inabilities of the flesh.
"You have come to a standstill. In your own strength,
you can't pull this off. You don't have the power. You
don't know how to do it, but I do!"
So the Holy Spirit adds His anointing of power — His
intercession, His groaning s — to blend together in
unison as one with the groaning s of your spirit. At that
point, He empowers you to rise above the problem and
do something about it.
In Galatians 4:19, Paul made a revealing statement that
provides insight into the distinct difference between
tongues for personal edification and deep
intercessional groaning s:
My little children, of whom I TRAVAIL IN BIRTH again
until Christ be formed in you.
How many women pick the day to give birth to their
child? How many choose the day their baby will be born
without man-made intervention? How many stop the
process and say, "I think I'll wait two days"? Not too
many, I would imagine. Women can start the child
bearing process as they will, but they cannot end it
according to their own will.
In the same manner, at your own will you can start the
process that will lead to intercession and travail by
praying in the Spirit and edifying yourself. But even
after you have reached that place of sensitivity in
which you groan out of your righteous spirit because of
the imperfections of this world, the deep intercessional
groaning s of the Holy Spirit only come upon you as He
wills.
---
UNTIL NEXT TIME
LARRY