_____________________________________________________________________________________________
ACTS 29 TODAY
coming to the knowledge of the TRUTH
_____________________________________________________________________________________________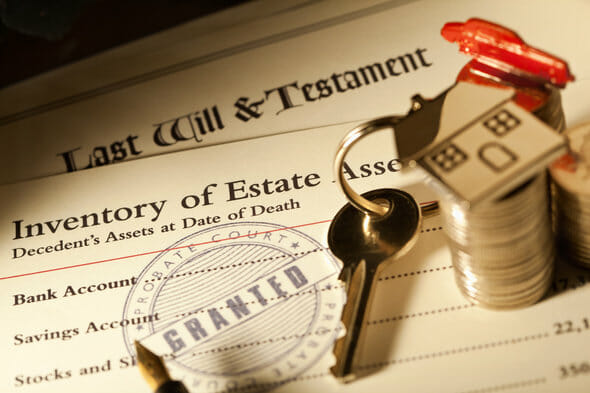 THE EARNEST OF OUR INHERITANCE
____________________________________________________________________________________________
Notice what else Paul says in Second Corinthians 5:5, as
he encompasses the entire ministry of the Holy Spirit in
our lives in this one simple statement: God gave us the
earnest of the Spirit.
To find out more detail about the Holy Spirit's ministry
as the earnest of our inheritance,we have to go back to
Romans 8. Paul says in essence, "It doesn't matter if
you're imprisoned in a body that is capable of sin. Sure,
you're still trapped here in hope of a glorified body. But
you don't have to wait alone — you have the earnest of
the Spirit. And this is how the Holy Spirit carries out
that ministry."
If you're at all familiar with the real-estate business,
you know that "earnest money" is a token of your
sincerity to make the purchase. It is money against the
promised possession.
Well, when you were born again, God said, "I'm going to
give you a little bit of Heaven to go to Heaven with,
because when this purchase is finished, I want you, the
promised possession, to come home to be with Me." So
God put His "earnest money" — the Holy Ghost — down
on you against the promised possession. In other words,
God sent the Holy Ghost as the earnest of our
inheritance to guarantee us three things:
1.The Holy Spirit is God's guarantee of the power to
fulfill your ministry hereon earth.He offers Himself in
edification through the supernatural language of
tongues to pray the plan of God into your life. He is
your only true promise of power and of divine direction
and leadership to fulfill your ministry. His is the only
earnest that will see you through. No other path holds
that guarantee.
2.He is your guarantee of a glorified body.
3.He is the power to finally deliver the purchased
possession — you — to God as He brings you on home to
Heaven.
So the earnest of the Spirit guarantees to help you
fulfill your ministry, to deliver you to your glorified
body, and to bring you home to Heaven. That is God's
guarantee to you: If you follow Him, He will never lose
His earnest money against the promised possession.
Never.
As you use that basic diversity of tongues called
tongues for personal edification, you begin to instigate
the earnest of the Spirit. At that level, the Holy Spirit
starts to deal with all of your problems, no matter how
bad they are. If you keep yielding to His work in you, He
will deliver you out of all of them.
____________________________________________________________________________________________
The 'Ministry of the Earnest
____________________________________________________________________________________________
Paul describes how the Holy Spirit carries out His
"ministry of the earnest" in Romans8:26:
Likewise the Spirit also helpeth our infirmities: for we
know not what we should pray for as we ought: but the
Spirit itself maketh intercession for us with groanings
which cannot be uttered.
We know from our earlier discussion that the word
"infirmities" refers to our inability to produce results
because of the limitations imposed on us by the flesh.
That's why we who have the first fruits of the Spirit
groan out of our righteous spirits — we desire that
these limitations be removed. And the Holy Spirit in
like manner helps our infirmities.
I appreciate the Holy Spirit's help, because I found out
long ago that I'm not too smart when it comes to
producing results in spiritual matters. For example,
when I look at a crip-pled, deformed child in a
wheelchair and come face to face with my inability
through unbelief to produce results, my righteous spirit
groans inside of me.
If I knew how to pray as I ought, that child in the
wheelchair would rise up whole and normal and walk.
So the Holy Spirit has to help my inability to produce
that result.
You see, we all have a call and a place in God's plan,
even that severely handicapped child in the wheelchair.
What glad tidings should we be preaching to that child?
"Little believer, you don't have to be that way anymore,
because that wasn't in God's plan. You have a divine call
just like I do. And unless the Church can help set you
free of that condition, you will never fulfill that call as
God intended."
If that isn't our message, then what good is the Gospel?
Is it only for good-looking people who have money in
their pockets and drive a Lexus? Do we think that a
little deformed child is any less called by God than
ourselves?
The preacher's message should be "Captive, you don't
have to be captive anymore. Blind,you don't have to be
blind anymore. Poor, you don't have to be poor
anymore. Prisoner, you don't have to be locked up in
your own body anymore."
If that isn't the preacher's message, did he stop where it
was comfortable enough to live the good life, forgetting
the desperate needs lying just outside his comfort zone?
Doesn't he care about prayer? Is he so caught up in the
cares of this world that he thinks he can excuse him-
self? No excuse will hold water on that day when he
stands before Jesus expecting a big, fat reward, and
Jesus asks him, "Why didn't you endure in prayer?"
This is a realm of which few of us have any
understanding at all. When faced with some-thing like a
wheelchair case, we may say, "Well, I'm just going to
pray and believe God." But if we really believed God
when we prayed for that person, why didn't the person
get healed?No one knows — not even the person in the
wheelchair. But I'll tell you who does know Holy Spirit.
And as the earnest of our inheritance, He is sent to help
us in our inability to produce results!
What does this have to do with intercession? Well, it
wasn't until I had been praying hour after hour in
tongues for about two years that I began to experience
the deep intercessional groanings of the Spirit coming
from deep within my spirit as He willed.
I wondered why I hurt inside, so God spoke to my spirit:
"Do you like the plan the devil has for the world?"
I answered, "No, I don't! In fact, I hurt inside."
He said, "Yes, you are groaning out of your righteous
spirit for the culmination of all things and for the
redemption of your body. You are groaning to see this
whole horrible mess come to an end."
I said, "Yes, Sir, you're right!"
I began to experience hurt that came from deep inside
of me every time I walked away from someone in a
wheelchair who didn't get healed. I would know beyond
a shadow of a doubt that Jesus had borne that person's
sicknesses and pains, yet I'd feel the limitations
imposed on me by the flesh. Or I would hurt inside
when I saw entire civilizations starving to death in
plain view of the world.
I would want to do something about that person's
crippled condition or the sad plight of those
desperately poor nations — but I couldn't in my own
strength! However, the Holy Spirit could as He moved
on my spirit with tongues of deep, intercessional
groanings, activated severally as He willed.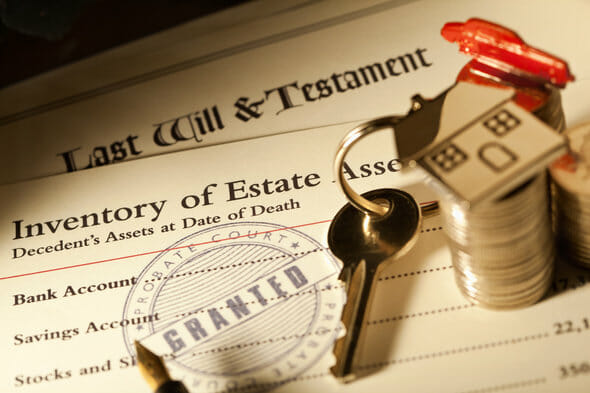 _________________________________________________________________________________________
until next time
LARRY