_____________________________________________________________________________________________
ACTS 29 TODAY
coming to the knowledge of the TRUTH
_____________________________________________________________________________________________
___________________________________________________________________________________________
Mr. Self, the King Cockroach —The Last One To Go
___________________________________________________________________________________________
We've seen that it's not always easy to endure through
this sanctification process. As the Holy Spirit searches
the inmost reaches of your heart, He'll pull some things
out of the darkness for purging that you won't want to
deal with. Those are the times when your emotions can
go wild, causing you to hit an impasse in prayer.
It reminds me of an experience I once had while staying
in a cheap motel. (When I first entered the full-time
ministry, you should have seen some of the motels that
churches put me in. The bathroom was down the hall,
and the telephone was down the street!)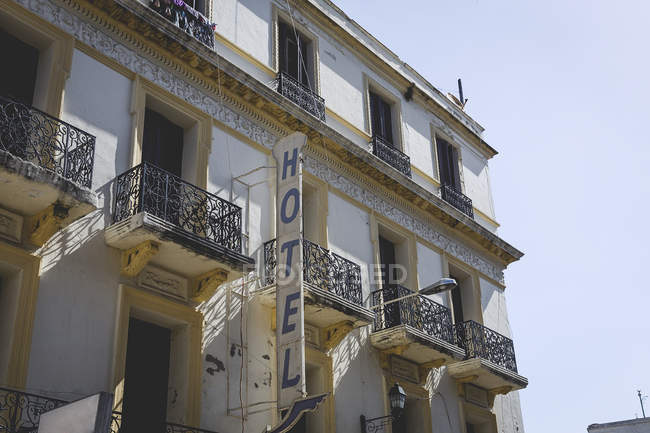 When I first came into the dark motel room, I felt for a
light switch on the wall. But there wasn't one — only
dirt streaks on the wall where everyone else had also
looked for it.
So I walked across the floor, looking for the ceiling
light's pull cord. As I walked, I heard this strange
"crunch, crunch" sound. I reached the light cord and
pulled. All of a sudden, all these little creatures of the
night started to run in every direction. It was a bunch
of cock-roaches, all scurrying for the cover of darkness
(except for the trail of dead ones I had stepped on!).
I've thought about that horde of cockroaches and their
frantic desire for darkness. It reminds me of the deeds
of the flesh in our lives that shrink from being exposed
by the light of the Word and the Spirit. And for the sake
of teaching, I'm going to extend that true story now into
a parable.
After watching the cockroaches hurry to find cover, I
looked around the room. There on the counter, where
week-old food still gathered mold, sat a rat. This rat was
big! He had an entire kitty-cat tail hanging out of his
mouth!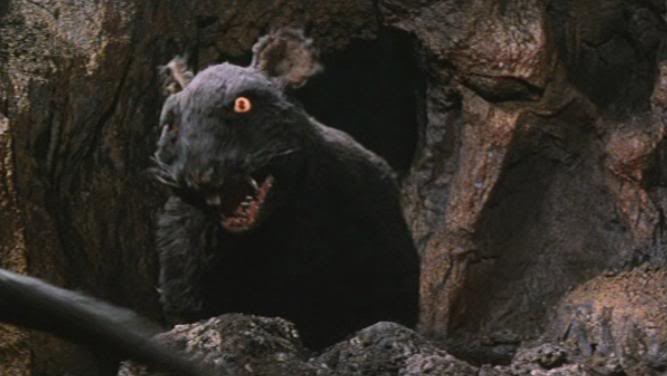 But what caught my interest was the little collar and
chain leash that was around the rat's neck. My eyes
followed the little chain to its other end, and there
stood a cockroach holding the chain with one of his six
legs. You should have seen this cockroach! He was
huge! Not only that, but he was wearing a "Super bug"
outfit with a big "S" on his chest!
I looked at this cockroach, and he looked at me. Then he
said, "Watch this." He jerked on the chain and said to
the rat, "Roll over." That rat just meekly obeyed and
rolled over!
"I'm bad, I'm real bad!" the cockroach boasted.
I said, "Yeah, well, I've heard about you, Mr. Cockroach,
and I'm ready for you. I have a can of spiritual Raid!"
"Oh, yeah?" the cockroach said, "Well, I've lived in the
penthouse of your life for a long time,and if you think
I'm afraid of your praying in tongues, I'm going to show
you right now how bad I can whip you! I'm King
Cockroach, and I've kept the ceiling on your life all
these years.It has gone no further in God, and it isn't
going any further now!"
"Oh, yeah?" I challenged.
"I'm the love of money," King Cockroach continued.
"I'm the lust of other things. I'm the flesh that keeps
you from getting out of bed to pray. I am the one that
trades programs for prayer so that your ministry will
never be anything. And you think you can whip me,
boy?""Yes, I do!
I've heard about you, but I have my Raid bug spray!" So
King Cockroach put on his boxing gloves, and we went
at it. Spray — "You missed me!"Spray, spray — "Missed
again!"
Then I sprayed him right in the face. The force of the
spray blasted his hair back. But he just licked his lips
and said, "Boy, that's good stuff! I'm a high bred
cockroach, and I have a date tonight, so give me
another shot!"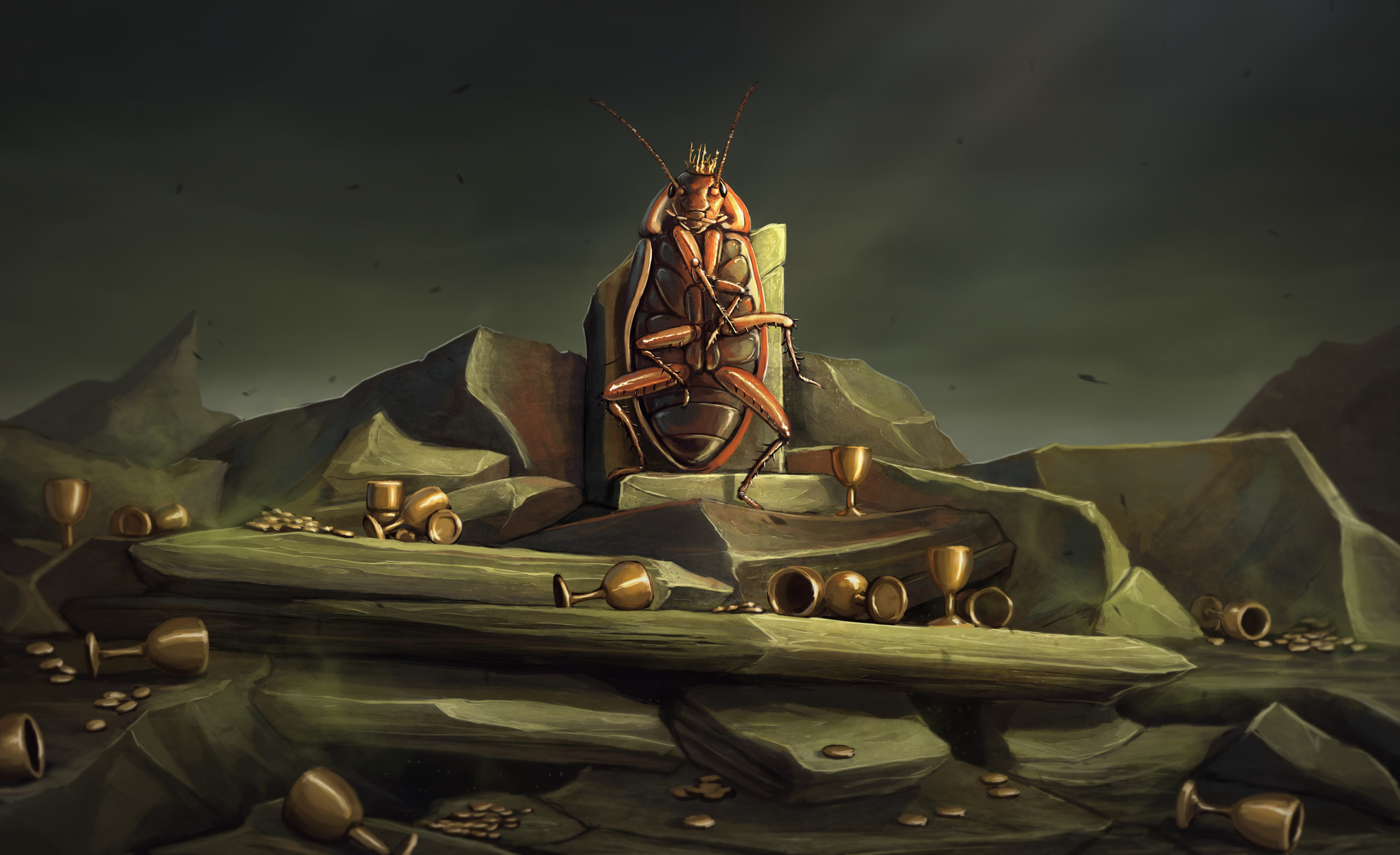 What is this parable talking about? Well, when you
start edifying yourself through praying in tongues, the
Holy Spirit causes the lit candle of your reborn human
spirit to burn brighter and brighter. The more you pray,
the more the Holy Spirit is going to illuminate those
things hidden in darkness.
Every time you move from one realm to a higher realm
in God, the "cockroaches" — the deeds of the flesh that
have hindered you in your walk with God — are going
to scream and run for the cover of darkness. Then one
by one they will die as your reborn human spirit purges
them by the power it has received through edification
from the Holy Spirit.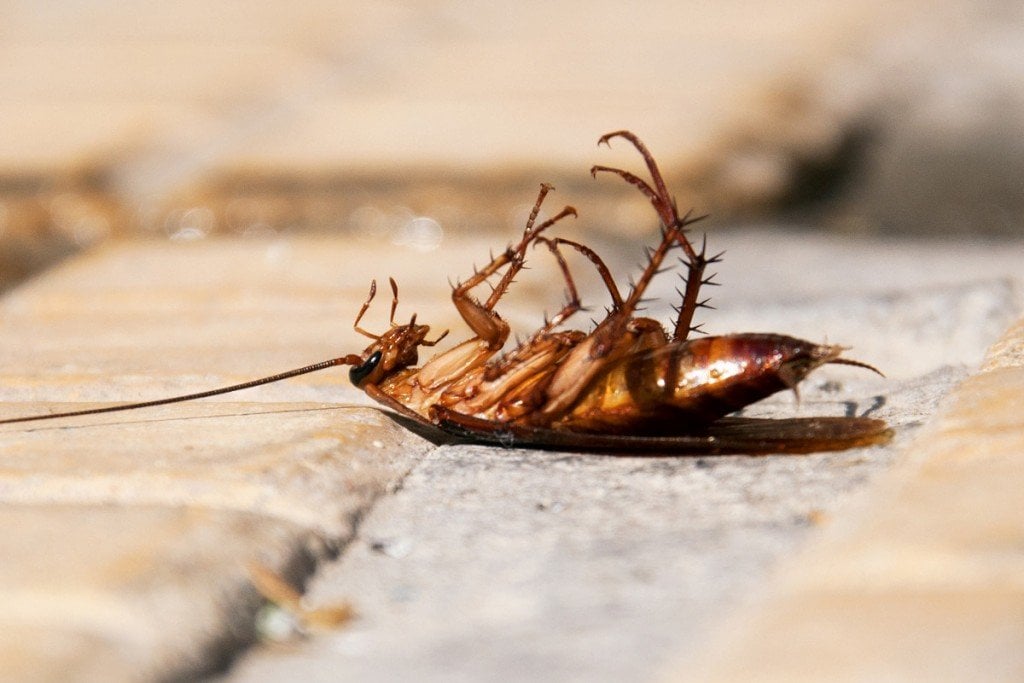 Finally, you'll make it to the penthouse of your life.
That's where ole King Cockroach, Mr.Self himself, sets
up his residence. He's the last one to go, and, boy, can
he put up a fight!
After long seasons of praying in tongues, I finally
reached the penthouse of my life. Mr.Self, the King
Cockroach, put on his boxing gloves and started to fight
my emotions. It was tough!
Why is Mr. Self the last one to go? Because you're either
going to fall out of prayer, or you're going to give up the
thing you love more than God — and "self" is the thing
your flesh loves most!
So one of two things will happen: You'll stop praying, or
you'll kill the King Cockroach,because you can't coexist
with both of them. Your emotions will tell you, "Don't
turn loose of Self," but as you keep praying in tongues,
your edified spirit will tell you that you must.
Your emotions can become so strong in this internal
battle that you feel as if you'd like to do anything else
but pray. That's the impasse you have to push through.
When you make it to that point, just stay in prayer;
you're about to put King Cockroach to death. And when
you do,your life and your ministry will rise to a new
level of anointing!
_____________________________________________________________________________________________
UNTIL NEXT TIME
LARRY