**************************************************************************************
ACTS 29 TODAY
coming to the knowledge of the TRUTH
**************************************************************************************
What You Have That the Old Testament Saints Didn't
As you begin to pray out the mysteries of Christ in other
tongues, what happens? You open up the channel. Now
you can experience direct communication with God —
something the Old Testament saints longed for but
couldn't experience.
Jesus said concerning John the Baptist that there had
never been born of a woman a greater prophet than
John (Matt. 11:11). I read that years ago and thought,
How can that be? What about Elijah? John the Baptist
didn't have the miracles in his ministry that Elijah had.
I thought Elijah was quite a great prophet. Think about
what he accomplished in his ministry: raising the dead,
stopping armies with fire from Heaven, flying off in a
chariot. Those are some great exploits! But Jesus said
that John the Baptist was greater. Why? John didn't
perform miracles. All he did was eat wild locusts and
honey and tell people to repent.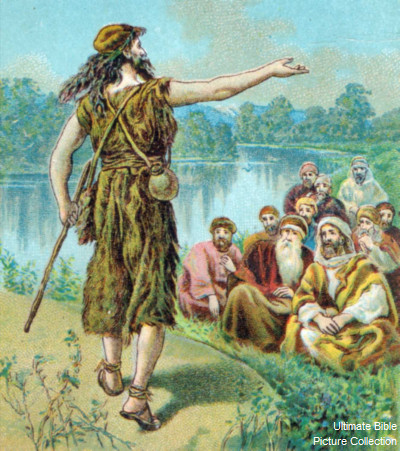 So why would Jesus say that about John the Baptist?
Because of all the prophets under the Old Covenant,
this man had more knowledge of Christ than any of
them. God chose him to be the forerunner who would
preach about the coming Messiah.
Then Jesus made an even more remarkable statement.
He said that the least in the Kingdom of God is greater
than John the Baptist! Imagine — Mary Wallpaper and
Joe Public are greater than the greatest prophet under
the Old Covenant!
Why is that? Because the prophets of old weren't born
again. They hadn't received the new nature or the
baptism in the Holy Spirit. They didn't have unlimited
access to God. But as a tongue-talking, praying
believer, you do!
When we were born again and received the nature of
God, the most important thing we received was the
capacity to understand spiritual things. That's why
Heaven sent us the Teacher of all teachers to come and
make sure we attained the discernment, wisdom, and
understanding of everything that God is.
I have the Teacher living inside of me, and my channel
is open. Now He is going to teach me how to go all the
way in to attain the highest God has for me.
He has bypassed all the trash in the soul and the flesh
and has deposited Himself in my "power plant," my
spirit man. Now He says, "I want to teach this man his
authority in Christ. He keeps praying in tongues, so he
must want Me to teach him about it!
"So I'm going to bring his new nature forward with all
the authority that has been given to him. And anything
in the flesh or soul realm that gets in the way is going to
end up looking like it's in the undertow of the Titanic!"
The Four Ways The Holy Spirit Communicates
Having located the channel through which God speaks
to us, let's discuss the four basic ways the Holy Spirit
uses that channel to communicate.
First, He communicates by the inner witness.
The Bible says that the Kingdom of God, which is within
us, is righteousness, peace, and joy in the Holy Ghost
(Rom. 14:17). The Holy Spirit who dwells inside of us is a
continual Source of absolute peace. He will continually
pour His peace throughout our being if we will let Him.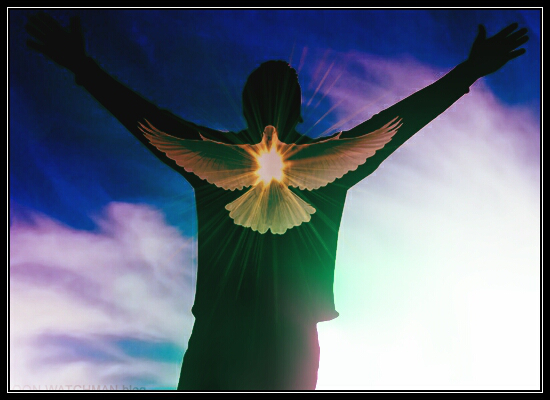 Therefore, the inner witness is often manifested as a
disruption to that flow of God's peace,alerting us to a
wrong turn, a problem, an obstacle, etc.
Second, the Holy Spirit communicates by revelation.
The reason God communicates with our spirit and not
our physical mind or intellect is that our spiritual mind
has the capacity to receive and store millions of bits of
information per second. That kind of reception is in
God's class!
When the Holy Spirit speaks to us in our native
language, He has slowed Himself down to ultra-slow
motion, such as the way a camera is set when filming a
plant's growth. That's what it's like for the Holy Spirit
when He has to slow down to speak to us in the
language we understand.
So the Holy Spirit loves to communicate by revelation.
He likes to encapsulate an entire revelation and send it
through that same channel. All of a sudden, the
revelation hits your spirit and explodes outward. You
receive the entire revelation in a hundredth of a
second.
For instance, you may be praying in the Holy Ghost,
meditating on the Word regarding a pressing problem
in your business. All of a sudden a revelation capsule
explodes inside and you exclaim, "My gosh! I know
what to do for the next ten years! And I got it in half a
second!"
So you call all your business partners together, and it
takes you fifteen days to lay out the plan you received
in a half a second by revelation. Why? Because your
spirit has to feed one little piece of revelation
knowledge at a time to your intellect, which then
converts it to your native language.
Do you want to increase these types of experiences in
your life? Then spend time praying in the Spirit. You
will keep the channel wide open and promote peace
and edification in every area of life.
Third, the Holy Spirit communicates by the audible voice.
You may be thinking about something else, when
suddenly He says something in your spirit that seems
audible to you. You hear it as clearly as if someone
were standing next to you speaking.
I wish God would communicate to me this way all the
time so I could hear Him that clearly. But He doesn't. In
fact, I have only heard God audibly one time in my
entire life — at the Kathryn Kuhlman meeting that I
related earlier. He called my name three times and
then said something to me about my ministry.
Other than that one time, the Lord has always
communicated to me inside of my spirit. I twas just a
matter of developing my ability to know when it was
Him and when it wasn't.
The fourth and less common way that the Holy Spirit communicates is by vision.
For example, the Lord sometimes communicates to me
through what I call "teaching visions." These types of
visions assist me at times in understanding the Word of
God.
I usually only receive these teaching visions when I am
praying in tongues while meditating on the Word, or
when a strong anointing comes on me as I'm testifying
or preaching. When the visions occur, they explode
across my mind with lightning speed.
So whether by inner witness, revelation, audible voice,
or vision, the Holy Spirit always communicates through
the same channel — that supernatural doorway into
another world. Our part is to open that channel by
praying in the Holy Ghost so we can begin to learn how
to discern the voice of God.
**************************************************************************************
GOD BLESS YOU, UNTIL NEXT TIME, REMEMBER TO PRAY FOR ME AND SHARE THESE TEACHINGS TO AS MANY PEOPLE AS YOU CAN, THEY ARE LIFE CHANGING.
LARRY