ACTS 29 TODAY
coming to the knowledge of the TRUTH
**************************************************************************************
How Do We Offer Our Bodies As Living Sacrifices?
**************************************************************************************
The reason some people don't experience many faith
victories in their lives is that they are not fulfilling
their call. They aren't finding what God wants them to
do. They aren't pursuing Him to discover what His
absolute perfect will is for their lives.
I am personally so hungry to know God's perfect will
for my life that I'll do whatever is necessary to attain
that goal.
I want to know to the "nth degree" what Jesus has called
me to do,for what purpose I was born, and what
anointing s are available to me.
So in my search, the question for me was not whether I
would offer my body as a living sacrifice. I was too
hungry for God to refuse. My question was this:
Is there a way I can find out how to offer my body as a
living sacrifice? If so, somebody please tell me how,
and then turn me loose!
I want my day in court. If I fail to fulfill my call, don't
let it be because you taught me wrong. Don't put me in
a holding tank where some powerless doctrine like
"Tongues aren't for today" takes away my victory until I
have no reward left.
Show me how I can walk all the way into God and
receive the best God has for me. Just give me my day in
court. Then if I fail, it won't be because someone else
took my victory away from me.
Well, I kept on searching and studying for the answer to
my question. Then one day I discovered I didn't have to
look any further than the Apostle Paul and the Book of
Romans to find out how to present my body as a living
sacrifice.
*********************************************************
Every Condemning Sentence Canceled
*********************************************************
Notice that in Romans 12:1, it says, I beseech you
THEREFORE, brethren, by the mercies of God….The
word "therefore" means "Based on what I've already
said." In other words, Paul is saying, "Use the
information I taught you in the previous chapters to go
on and offer your body so you can find the perfect will
of God.
"Well, we don't have to go back very far to find out
where Paul taught us how to offer our bodies as living
sacrifices. The eighth chapter holds our answer.
Let's start at Romans 8:1
There is therefore now no condemnation to them which are in Christ Jesus, who walk not after the flesh, but after the Spirit.
That word "condemnation" is being used in the same
way we say a criminal is condemned to die.
So Jesus has given me a promise through Paul's
teachings. He has delivered me from every condemning
sentence against me, whether of the flesh, the devil, the
world, sickness, pain,poverty, or disease. None of these
hell-inspired things can be carried out in me anymore
— if I meet one condition: I must walk after the spirit
and not after the flesh.
Paul is actually speaking of walking according to the
new nature, the reborn human spirit we received when
we were born again. The Holy Spirit has been sent to
teach our reborn human spirit all truth:
Howbeit when he, the Spirit of truth, is come, he will guide you into all truth: for he shall not speak of himself; but whatsoever he shall hear, that shall he speak: and he will shew you things to come. John 16:13
The Holy Spirit teaches my reborn human spirit that I
am no longer under the condemning sentences of sin,
sickness, and poverty. I no longer have to walk as an
unregenerate man in the flesh. I am to walk after my
reborn human spirit as I am taught and led by the Holy
Spirit.
The devil condemned me to die in my sins so that
for all eternity, hell would be my home.But Jesus
stepped into my shoes and took my place. He took that
condemning sentence unto Himself. Now because Jesus
was condemned, I can go free. He was made to be sin
for me that I might be made the righteousness of God in
Christ (2 Cor. 5:21).
I was condemned to die under the
penalty of every damnable disease known to
mankind.But Jesus Christ stepped into my shoes as my
Substitute. He bore my sicknesses and carried my pains
(Matt. 8:17), dying under the condemning sentence of
my diseases. Now as long as I walk after the Spirit, that
condemning sentence can no longer be carried out in
me.
I was condemned to die in poverty. But Jesus
Himself by the grace of God took the condemning
sentence of poverty upon Himself: For ye know the
grace of our Lord Jesus Christ, that, though he was rich,
yet for your sakes he became poor, that ye through his
poverty (NOT YOUR GIVING lb) might be rich(2 Cor. 8:9).
Now if I ever learn to walk after the Spirit and not by
the dictates of the flesh, that condemning sentence can
no longer be carried out in me.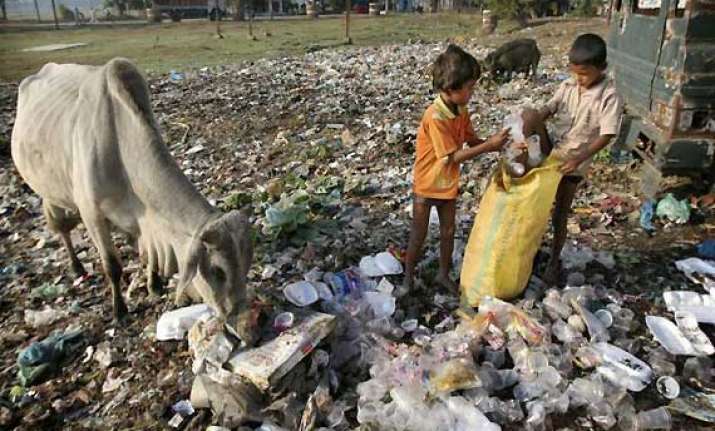 So we who are born again have a promise. All
condemning sentences by the flesh, the devil,or the
world are canceled if we walk not after the flesh but
after the Spirit.
*********************************************************
How To Walk After the Spirit
*********************************************************
That brings me to this question: How do I walk after the
Spirit? Paul wouldn't make the statement he did in
Romans 8:1 without going on to tell me how to leave
behind the walk of the flesh and begin to walk after the
Spirit.
In the verses that follow, Paul differentiates
between the walk in the Spirit and a walk in the flesh.
Notice in verse 13, he says,For if ye live after the flesh,
ye shall die:[Don't you wish Paul wasn't so plain about
it?] but if ye THROUGH THE SPIRIT do mortify the
deeds of the body, ye shall live.
So now Paul is telling me that to walk after the Spirit, I
must somehow mortify, or put to death, the deeds of the
body through the power of my reborn spirit as it is
edified and built up by the Holy Spirit. This is starting
to sound like Romans 12:1. There it tells me to offer my
body as a living sacrifice. But back in Romans 8:13, it
tells me that I can't do it through will power, the energy
of the flesh; it has to be through the Spirit.
We're going to talk more about mortifying the deeds of
the flesh later. For now, the question remains: How do I
release the Holy Spirit to edify and build up my reborn
human spirit to mortify the deeds of the flesh and offer
my body as a living sacrifice so I can find God's perfect
will for my life?
UNTIL NEXT TIME
AMBASSADOR / SERVANT
LARRY