ACTS 29 TODAY
coming to the knowledge of the TRUTH
**************************************************************************************
Speaking Divine Mysteries
The spiritual link between praying in tongues and
revelation knowledge is in the understanding of the
word "mysteries." To help us understand this link, Paul
mentioned this word three times between chapters 2
and 14 of First Corinthians.
We have already read the first mention in First
Corinthians 2:7:
But WE SPEAK THE WISDOM OF GOD IN A MYSTERY,
even the hidden wisdom, which God ordained before
the world unto our glory.
The second time Paul mentioned "mysteries" is in First
Corinthians 4:1:
Let a man so account of us, as of the ministers of Christ,
and STEWARDS OF THE MYSTERIES OF GOD. So in the
same letter that Paul told the Corinthian church he was
thankful he spoke with tongues more than all of them,
he also stated that he had been made a steward of the
mysteries of God.
A steward is an administrator. A rich man of that day
would employ a steward, who acted as an administrator
over the rich man's wealth and goods. The steward
guarded the rich man's goods against waste, misuse,and
thievery.
In order for Paul to be a good steward of the mysteries
of God, he had to protect those mysteries against
infiltration of false doctrine, legalism, Satan's hatred
for the Church, etc. How did Paul do that? By allowing
the Holy Spirit to pray these very same mysteries
through him hour after hour in tongues. He knew it
would affect his spiritual understanding of the
revelation of Christ to the Church.
The third time mysteries is mentioned is in First
Corinthians 14:2:
For he that speaketh in an unknown tongue speaketh
not unto men, but unto God: for no man understandeth
him; howbeit IN THE SPIRIT HE SPEAKETH MYSTERIES.
Notice that the moment you start praying in tongues,
you put yourself in the Spirit. The Holy Spirit bypasses
your flesh, soul, and intellect and goes right to your
spirit. There He starts creating that supernatural
language as soon as you open your mouth, and you
begin to speak mysteries to God.
But what mysteries is Paul speaking about in this
verse? Well, the word "mysteries" basically means
divine secrets. These divine secrets aren't the kind that
can never be told; rather, they are secrets that are
hidden on the inside of God. These secrets have been
made accessible to us by the blood of Jesus and the
power of the Holy Spirit.
W. E. Vine in his Expository Dictionary of New
Testament Words gives another good scriptural
definition for these mysteries: "…that which, being
outside the range of unassisted natural apprehension,
can be made known only by Divine revelation, and is
made known…to those only who are illumined by His
Spirit."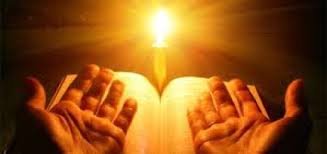 So suppose you spent eight hours praying in the Holy
Ghost, speaking mysteries that are out of the range of
unassisted natural apprehension and that can only be
known by divine revelation to those illuminated by the
Holy Spirit. Well, I can tell you this much about those
mysteries you're praying: They're certainly not for
God's benefit!
Are you going to sneak up on God's blind side and
whisper some deep spiritual secret in His ear that He
didn't know at least a couple of millennia before this
planet became graced with your presence? No, I don't
think so.
So if these mysteries are not for God's benefit, they
must be for ours. Therefore, praying in tongues must be
like any other kind of prayer in that it is designed by
God to be answered just as much as is the mighty,
mountain-moving prayer of faith or the "I'll go where
You want me to go" prayer of consecration.
John 16:13 says this:
Howbeit when he, the Spirit of truth, is come, he will
guide you into all truth: for he shall not speak of
himself; but whatsoever he shall hear, that shall he
speak: and he will shew you things to come.
The Holy Spirit is the intermediary between us and
Jesus, and He will only speak what He hears. His
commission as the Spirit of Truth is to glorify Jesus by
receiving truth from Him and then transferring these
mysteries of Christ from His understanding to ours
through the supernatural language of tongues.
Also, Hebrews 7:25 says that Jesus our High Priest "ever
lives to make intercession" for us. So the Holy Spirit
hears the intercession Jesus is making for us and then
pours it through our spirit as we pray in other tongues.
DAVE ROBERSON
**************************************************************************************
NEXT WEEK WE WILL THE REST OF SPEAKING DIVINE MYSTERIES.
( LB ) SORRY ABOUT THE DELAY IN THIS EDITION, AS MY COMPUTER
WENT SOUTH ON ME AND I HAD TO INSTALL A NEW WINDOWS
PROGRAM.
I AM BELIEVING FOR A NEW COMPUTER NEXT YEAR, AS THIS ONE IS
VERY OLD AND TIRED.