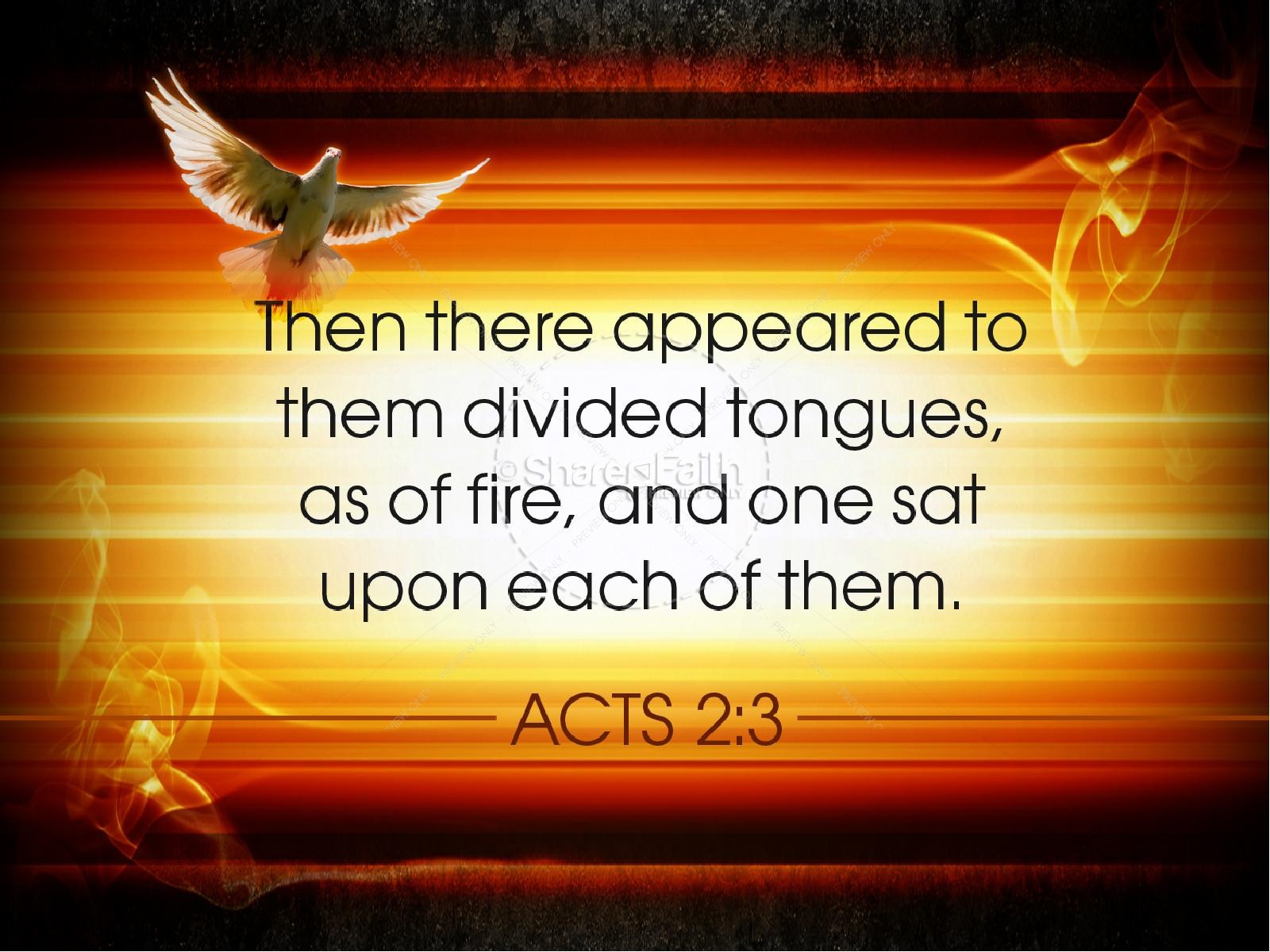 ACTS 29 TODAY
coming to the knowledge of the TRUTH
**************************************************************************************
The Link Between Tongues
And Revelation Knowledge
But what did Paul do that was so different from anyone
else who was filled with the Holy Spirit in his day?
Other apostles were called; they had the same Holy
Ghost. What caused Paul to be more equipped and gave
him access to more revelation knowledge than any
other man alive?
In studying and meditating on all the Pauline epistles, I
have found a common link between the revelation
knowledge that Paul understood and established in his
life and something he did.
Paul made this key statement in First Corinthians
14:18:
I thank my God, I SPEAK WITH
——————————————————————————————————–
TONGUES MORE
———————————————————–
THAN YE ALL.
—————————————————
Now wait a minute, Paul. Let's get all the Corinthians
and line them up for a survey.
"Hello, Father Corinthian, how much are you praying?"
"Oh, on the way to work on my camel."
"Okay. How about you, Mother Corinthian?"
"Well, I pray as I take my bread out of the oven."
"Oh, really."
Paul probably didn't conduct such a survey;
nevertheless, he could truthfully say, "I thank God I
speak in that supernatural language of edification that
encompasses the entire revelation of Jesus Christ more
than you all."
Do you think it was a coincidence that, number one,
Paul operated in more revelation knowledge than
anyone else of his day; and, number two, he prayed in
tongues for personal edification more than any other
Holy Ghost-filled person in the Corinthian church? No!
I can guarantee you it wasn't coincidental.
There is a spiritual link between tongues and revelation
knowledge. As I said earlier, tongues is the dividing line
between those who walk in the miraculous and those
who don't. This also seems to be the dividing line for
the reception of revelation knowledge.
Paul prayed in tongues more than any other man,
woman, or child in the Corinthian church — probably
more than any other man alive in the church world of
that day. And Paul was responsible for three-fourths of
the revelation knowledge contained in the New
Testament that constitutes the foundation of the
Church.
Where did Paul get such astounding revelation
knowledge? Well, what do you think he was doing as he
walked through the wilderness and from city to city?
What did he fill his days with during those long hours
of travel?
He spent hour after hour after hour communicating the
mysteries of Christ before God. And God answered his
prayers, bringing him into the fullness of his divine call
as the apostle to the Gentiles as He caused the
revelation of Christ to be born in his spirit — so much
so that Paul orchestrated the entire foundation of the
Early Church!
I can just imagine him walking down the dusty road,
speaking in tongues. His camel driver asks, "What did
you say, Paul?" Paul replies, "I'm not talking to you."
Then at night, Paul pitches his tent and falls asleep. All
of a sudden he is awakened. The Holy Spirit is revealing
another mystery to him. He grabs his quill and inkwell
and starts writing a letter to one of the churches as fast
as he can.
God thought so much of Paul's letters that He made
them a permanent part of His Word; now we call them
the Pauline epistles. Contained within those epistles are
divine secrets —the mysteries that were once hidden in
God but that now lie recorded in that Bible on your
shelf.
The Holy Spirit revealed to Paul those mysteries of the
Gospel as an apostle "born out of due time" (1 Cor.
15:8). He wasn't taught as the other twelve who had
fellowshiped personally with Jesus. What he received
from God came by direct revelation.
After fifteen years, Paul conferred with those who had
been made apostles before him. Later he said, "They
added nothing to me. Quite the contrary, it seems that
the apostleship of ministry to the Gentiles has been
committed unto me" (Gal. 2:6,7).
**************************************************************************************
(LB) Well this is a most important part of this whole truth about praying in tongues.
And it is so true about the direct link between praying in the Spirit and revelation
knowledge.
One time I was in Rwanda, Africa on a mission trip and was sitting at a round table
with maybe 10 or so other believers, as we were praying in the spirit, a lady who
spoke French as well as English told me after we were done that I had said several
times in a row in perfect French (a language that I don't know at all ).
COMMUNICATION CONNECTION WITH GOD
COMMUNICATION CONNECTION WITH GOD
I said WOW, AND I IMMEDIATELY KNEW IN MY SPIRIT, THAT IT MEANT PRAYING IN TONGUES…WAS THE COMMUNICATION AND THE CONNECTION WITH GOD.
WELL THANK YOU ALL WHO ARE READING THESE BLOGS ABOUT THE
WALK OF THE SPIRIT THE WALK OF POWER BY DAVE ROBERSON.
AND REMEMBER…HE THAT ENDURES UNTIL THE END WILL BE SAVED.
UNTIL NEXT TIME:)
AMBASSADOR / SERVANT
LARRY