ACTS 29 TODAY
coming to the knowledge of the TRUTH
**************************************************************************************
The Miracle of Tongues
In the Baptism of the Holy Spirit
Actually, the devil does whatever he can to prevent
people from ever receiving the baptism of the Holy
Ghost with the evidence of speaking in tongues.
you don't need the baptism of the HOLY SPIRIT AND FOR SURE NOT TONGUES (HE HE)
************************************************************************************************
I didn't know that the moment I said, "Fill me with the
Holy Ghost," the Holy Ghost had begun to create His
supernatural words in my spirit. So the words came out
in stammering lips because I was afraid to say them out
loud. I was sure it would be just me speaking. I didn't
realize that my mouth was actually shaping an entire
supernatural language of the Holy Spirit.
He that believeth on me, as the scripture hath said, out
of his belly shall flow rivers of living water.(But this
spake he of the Spirit, which they that believe on him
should receive: for the Holy Ghost was not yet given;
because that Jesus was not yet glorified.)— John 7:38,39
It wasn't long before I was speaking a full prayer
language by the power of the Holy Spirit.
**************************************************************************************
Benefits of Praying in Tongues
**************************************************************************************
Now, if God the Holy Spirit literally creates this
language in our spirit, what kind of prayer could it
possibly be? What benefits could it possibly hold for
us? We've already seen some of the benefits of praying
in other tongues, and we'll discuss several of them in
depth later on. But I want to just mention a few of the
benefits right now.
For one thing, the Holy Spirit came into our spirit to
bring us revelation knowledge of the Cross and
everything that Jesus has become to us. Also, on the day
you and I spoke with tongues, a viable, powerful
working of God's government came into operation
within designed to give us and cause us to understand
what no man can give us through natural means—
spiritual authority.
This spiritual power and authority is the means God
gives us to overcome torment , worry, fear, and the
hopelessness that can take over our lives when we
move from one overwhelming situation to another,
continually losing ground. Praying in other tongues also
supplies the power to overcome character flaws —
those deep-seated character traits that keep cropping
up and robbing us of our stamina and initiative to
overcome in the face of the common testings and trials
that precede almost every major victory and promotion
by God.
Praying in tongues always affects us in a positive way.
God says that it edifies us (1 Cor.14:4). In Jude 20, He
says that it builds us up on our most holy faith. As we
faithfully spend time praying in tongues, our lives begin
to be transformed. The Word of God begins to come
alive as we place our spirit, the "candle of the Lord"
(Prov. 20:27), in the hands of the expert Illuminator.
We need to understand the One to whom the Father
turned us over for our instruction the One to whom we
can lend our spirit in prayer. Remember, it is the third
Person of the Trinity Himself, the Holy Spirit of
promise, who has filled us.
We should consider it our privilege and heart's desire
to lock ourselves away with the Holy Spirit in prayer.
He has no problems or concerns of His own to pray
about; He is not the One who needs illumination. Yet He
is more than willing to pray through us for all that
concerns us. He is eager to teach us and to guide us into
all truth (John 16:13).
It doesn't matter what kind of carnal state we are in
when we are first born again. It doesn't matter if we've
been stealing money, lying, drinking whiskey, or
stalking women down dark alleys. When we are
baptized in the Holy Spirit, that first simple little gift of
speaking in tongues goes into operation for one reason:
to edify or build us up. That's why we are not to wait to
pray in tongues until we feel sufficiently spiritual.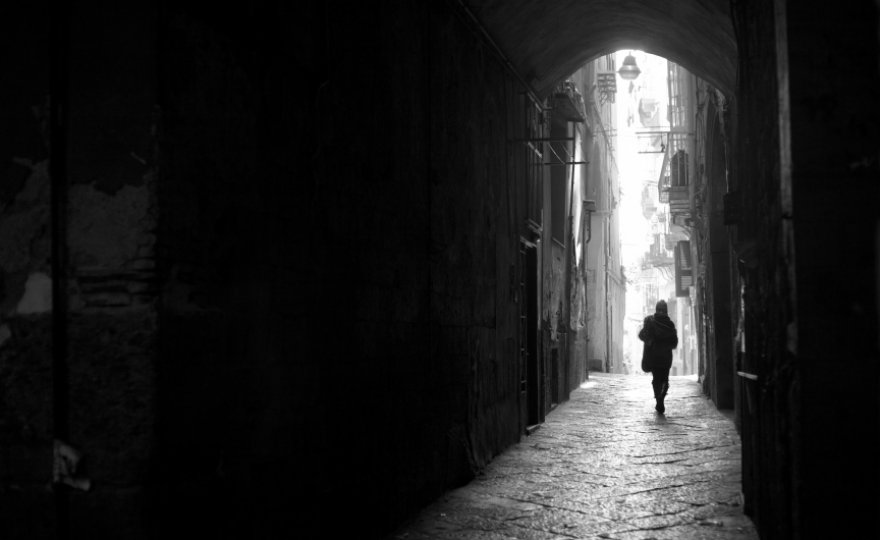 "But, Brother Roberson, I live a carnal lifestyle." That
can change. God wants to bring you from "there to
here" — from a life of carnality to a life of freedom and
victory. That's why the Holy Spirit came, bringing His
supernatural language with Him. No matter how
spiritual or nonspiritual you may feel, when you start
praying in the Holy Ghost, you have begun the edi-
fication process.
Dave Roberson
UNTIL NEXT TIME
AMBASSADOR / SERVANT
LARRY