ACTS 29 TODAY
coming to the knowledge of the TRUTH
**************************************************************************************
Where Do You Fit In?
No matter what God has called you to do in life, your
calling or "job description" can be found enveloped
within one or more of these eight operations of God.
And if you are born again, you are called to fill that
operation by the power of the Holy Spirit.
"Do you know which operation I'm called to fill,
Brother Roberson?" you may ask. No, I don't know. The
measure of faith has been placed on the inside of you in
seed form (Rom. 12:3). Your calling is hidden in that
seed for you, not for me, to discover.
Ephesians 4:7 says,
But unto every one of us is given grace according to the
measure of the gift of Christ. A measure is part of a
whole. The "whole" that Paul is talking about here is
the Body of Christ. It is a Body with many members in
particular, each with an individual calling. Just as a
person's physical body has many members with
different functions, such as hands, eyes, ears, a nose,
and a mouth, Paul says that the Body of Christ also
includes different operations that together make up the
whole.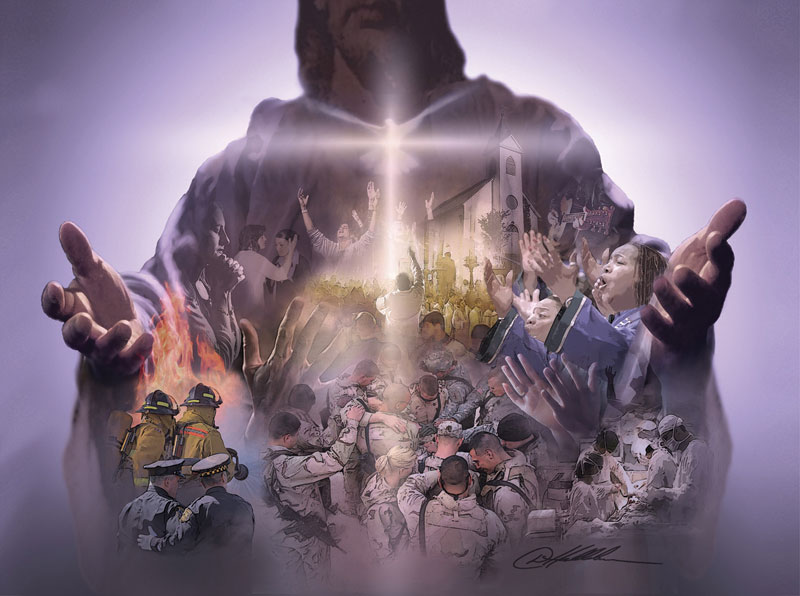 What are you separated unto? What is your grace, your
measure, your part in the whole operation of the Body
of Christ? Whatever it is, God gives you grace for it.
That's why Paul said this:
For I say, THROUGH THE GRACE GIVEN UNTO ME, to every man that is among you, not to think of himself more highly than he ought to think; but to think soberly, according as God hath dealt to every man the measure of faith.
— Romans 12:3
In essence Paul was saying, "I'm going to speak to you
according to the separation of God to my apostolic
office. I didn't merit it. I didn't deserve it. God not only
gave me the grace for my office — He gave me the faith
to fulfill it. Therefore, don't think that you're some kind
of special vehicle for God just because you're called to a
certain office."
Some ministers have the attitude, "I'm a mighty
apostle. Get me a Rolls Royce or the Rams football team
to exalt me, you poor, beat-up sheep. I'm a special
calling and gift that is given to you, so you better treat
me right." It's that type of attitude that Paul warned
about when he said, "Think of yourself soberly,
realizing that God is the One who has dealt to every
man the measure of faith for his calling and his office.
In fact, God not only gave you the grace to receive your
calling, He also gave you the grace to fulfill it."
Certain Gifts Qualify Each Operation
Remember, the nine gifts of the Spirit not only supply
the power, but they qualify these eight operations.
Someone may say, "I'm an apostle." But unless a certain
blend of the nine gifts of the Spirit is working in his
calling, he is not an apostle.
Or a person may say, "Well, I'm a prophet." But unless
he is qualified by the particular blend of the nine
spiritual gifts that qualifies and empowers the
prophetic office, that person is not a prophet.
In fact, there seems to be a move abroad in the Body of
Christ in which many people think they are prophets,
but in truth they are not. Others think they are apostles
but are not.
These "self-acclaimed" people often attempt to operate
in certain gifts of the Spirit to prove their office. But
because they haven't been qualified by the Holy Ghost
for that office, they mostly operate out of their own
fleshly nature. This is something I've found to be true
while traveling a long road of observation and
experience during more than twenty-five years of
ministry.
So we see that you can only qualify for a particular operation if certain gifts are working in your calling.
But what about the eighth operation, diversities of
tongues? Well, it stands to reason that you can only
qualify and fulfill this eighth operation if you are
baptized in the Holy Ghost and speak with other
tongues!
**************************************************************************************
(LB) well folks there is soooooooooo much more to come, so chew on this for a few days and then come back for another meal.
and please pray for me to keep committed to feeding the sheep with the truth.
**************************************************************************************
next time; DIVERSITIES OF TONGUES….THE FOUNDATIONAL OPERATION
AMBASSADOR / SERVANT
LARRY