ACTS 29 TODAY
coming to the knowledge of the TRUTH
**************************************************************************************
So I went inside with her and sat down in one of the pews and she said, Larry…………….
ITS YOUR BROTHER……HE HAD A HEART ATTACK ABOUT AN HOUR AGO………………………….
AND THEY COULD NOT SAVE HIM
I said; ARE YOU KIDDING ME, she said no, am so sorry, I thought, NO NOT MY BROTHER, NO NOT MY BROTHER, HOW COULD THIS BE.
She then said, the Pastor is on the way to the house and did I need to make any phone calls I could use the office phone. I was completely numb, but did call my parents and tell them that DAN their oldest son had passed away, they said they would meet me at Dan's house.
As I drove to his house my mind was racing in a million different directions, wow what would happen now, He was just recently remarried, the new house would be built soon, He had a whole new life in front of him…….but now at just 52 all of that was gone, in just a moment of time, what was yesterday……NOW WAS GONE.
I walked into His house and he was lying on the floor with a tube in his mouth, I could not believe my eyes, as time passed the whole family was there and finally after some attempts to raise him from the dead had failed (I am sure he didn't want to come back) the coroner zipped up the body bag and they put him in the back of a black van.
I watched the tail lights of that van disappear into the darkest night of my life.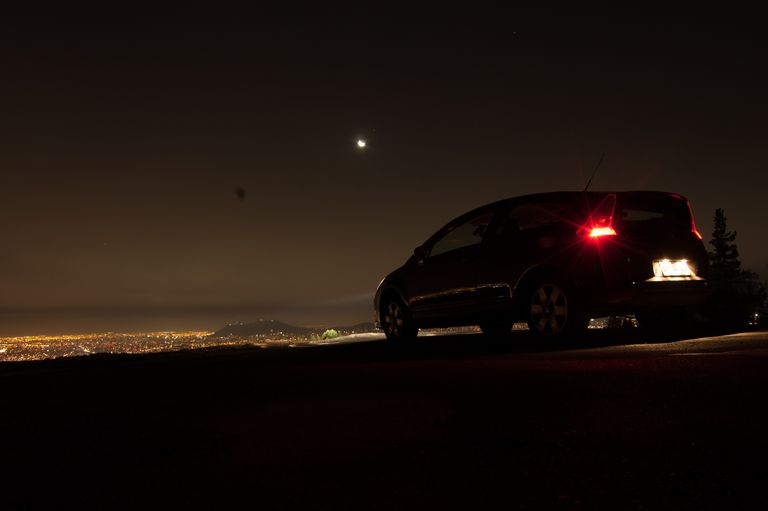 So my best friend and only brother was now gone and I haven't seen him since, it will be 24 years ago this October 2nd.(now I am the only one left in my family)
Well to say the least I was a mess, and a few months later I quit the truck driving job, and another driver said to me so what are you going to do now? I said I don't know BUT I AM NOT GOING TO DO THIS ANYMORE.
He said BUT..BUT…BUT…WHAT ABOUT YOUR RETIREMENT, I SAID; WHAT ABOUT IT, MY BROTHER WORKED FOR MANY YEARS AT A STRESS FILLED JOB HE DIDN'T LIKE AND HES NOT GOING TO SEE ANY OF HIS RETIREMENT BECAUSE HES DEAD, AND I AM NOT GOING TO STAY HERE UNTIL IT KILLS ME. (I found out a few years later this same man died a few years before he would have gotten his retirement)
Then a few months later the marriage of 18 years ended, the death of my brother, my job gone, and divorce all in the period of just 3 or 4 months.
Well I was COMPLETELY SIDEWAYS (VERY LOST FEELING) I DIDN'T SEEM TO CARE ABOUT ANYTHING AND DIDN'T CARE IF I LIVED OR DIED, I JUST WANTED TO DISAPPEAR.
I had not really noticed because of all of the storm that was raging around me, BUT I HAD COMPLETELY STOPPED PRAYING IN THE SPIRIT (TONGUES)
One day the Holy Spirit said to me…WHY HAVE YOU STOPPED PRAYING IN THE SPIRIT?
I SAID; WELL IN CASE YOU HAVEN'T NOTICED………………………………………………………………
MY WHOLE WORLD JUST FELL APART
AND MAYBE ALL OF MY PRAYING IN THE SPIRIT HAS MADE THE dEVIL MAD AND HES TRYING TO KILL AND DESTROY ME.
THE HOLY SPIRIT SAID, LARRY…….
ALL OF THESE THINGS WERE GOING TO HAPPEN ANYWAY, YOUR PRAYING IN THE SPIRIT HAD NOTHING TO DO WITH THESE THINGS HAPPENING.
BUT NOW BECAUSE YOU HAVE BEEN SO BUILT UP IN THE INNER MAN (THE SPIRIT MAN) JUDE 20
INSTEAD OF THESE THINGS THAT HAVE HAPPENED DESTROYING YOU, NOW YOU WILL BE ABLE TO NOT ONLY TO SURVIVE THEM…. BUT THRIVE IN SPITE OF THEM.
So get back to praying in the Spirit.
WOW, OK I will get back to praying, now keep in mind I still have no clue as to what praying in the Spirit is doing, if anything. (in the months to come we will find out exactly what is does and how it does it)
ONE VERY IMPORTANT THING THAT HAPPENED AS I WAS DRIVING AWAY FROM MY BROTHERS HOUSE THAT DARK NIGHT OF HIS DEATH WAS THAT THE HOLY SPIRIT SPOKE SO CLEARLY TO ME AND SAID.
LARRY IF YOU ARE EVER GOING TO DO WHAT I HAVE CALLED YOU TO DO…………………..
**************************************************************************************
until next time
ambassador / servant
Larry
remember the Church is and has never been a building, it has always been a people.