ACTS 29 TODAY
coming to the knowledge of the TRUTH
<<<<<<<<<<<<<<<<<<<<<<<<<<<<<<<<<<<<<<<<<<<<<<<<<<<<<<<<<<<<<<<<<<<<<<<<<<<<<
Thank you to all the new readers and viewers and to those who are passing this blog on to your friends, the views were up significantly these last few blogs…THANK YOU.
Ok, so I am driving along one day after the HOLY SPIRIT SAID, if I would listen to HIM as much as I listened to the radio He would get me out of the truck, and I have this thought come into my mind, I wonder what would happen if I…………………………………………………….
PRAYED IN THE SPIRIT (TONGUES) INSTEAD OF ENGLISH
WOW what a strange thought, praying in the Spirit (tongues) instead of begging GOD in English (because that's really what I had been doing).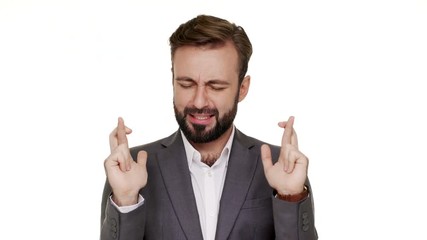 Well I had absolutely NO CLUE about praying in the Spirit, and after 20 years in the building on Sunday mornings no one had ever said anything about it either, except I did faintly remember someone said something about a prayer language (tongues).
So although I had no clue about what might happen (if anything) I did know one thing for sure….doing the same old things that I had been doing…AND EXPECTING DIFFERENT RESULTS…..WAS IN FACT INSANITY.
I decided that with NOTHING TO LOSE….AND EVERYTHING TO GAIN, I would give it a chance, and the next morning I would start to pray in the Spirit (tongues).

The next morning (JAN-1993) I was kind of excited because I had something completely new to do that I had never done before (oh I had spoken in tongues sometimes in a meeting for a few minutes or so), so I started up my car and took off for the truck lot in Portland, OR about 45 minutes away and it was 3am.
I prayed in the Spirit all the way there, got into the truck and headed for Seattle, about 1 and a half hours later I stopped for coffee at Olympia, WA and was still praying in the Spirit, amazing that was the longest I had ever prayed in the Spirit.
Back in the truck and on to Seattle, and the time had gone so fast, it seemed like I had just left Portland. I made my deliveries around Seattle and then drove back to Portland, all in all I had prayed for about 8 hours including my drive back home. (maybe this is what it means to pray without ceasing).
WOW I could not believe I had prayed that long in the Spirit, it was amazing to me, SO I DID IT THE NEXT DAY TO, another 8 – 10 hours of praying in the Spirit. I also prayed at home on the weekends as much as possible to (just praying quietly under my breath, no one even knew I was praying).
This went on for about 2 months, praying on the way to the truck lot, praying on the way to Seattle and back, then back home and on weekends.
Then one day I was just starting back to Portland and still praying when the HOLY SPIRIT BEGAN TO SPEAK TO ME, ON THE INSIDE THRU THE SAME CHANNEL I WAS PRAYING ON (MY SPIRIT CHANNEL) and I stopped praying so I could listen to what He was saying.
He began to tell me things about the WORD, SHOWING ME THE MEANING OF SOME THINGS, HE ALSO BEGAN TO SHOW ME THINGS ABOUT MY LIFE, MY FAMILY, AND JUST SO MANY THINGS, I WAS AMAZED.
It was like I had this new best friend in the truck, and I was never alone anymore, the fellowship was out of this world, the information was incredible, and I still had NO CLUE AS TO WHAT IF ANYTHING WAS HAPPENING BY PRAYING ALL THESE HOURS
except for the fact that I was hearing the voice of the HOLY SPIRIT LIKE NEVER BEFORE. Now this kind of praying went from days, to weeks, to months, and finally a year had passed since I had started praying in the Spirit (tongues), the fellowship with the HOLY SPIRIT was amazing, but other than that, the same problems I was facing were all the same if not getting worse.
I remember one day I am driving along praying in the Spirit and then I started to complain in my mind that I was still in the truck and how much I hated that job. As I was thinking about it, the HOLY SPIRIT broke into my thoughts and said…...IF YOUR JOB OF DRIVING THIS TRUCK DID NOT REQUIRE YOU TO GET UP AT 2 OR 3 OR 4 IN THE MORNING…….WOULD YOU GET UP IF YOU DIDN'T HAVE THIS JOB AT THOSE HOURS TO PRAY FOR 8-10 HOURS A DAY?
I said well, ah, ah, probably not (because I hated to have to get up so early) and HE SAID, NOT PROBABLY NOT……FOR SURE NOT. (He knows us better than we know ourselves, and he says it even if we wont admit it).

I was literally getting paid by the hour, and time and a half for overtime to pray in the Spirit, so that changed my perspective completely.
But since nothing was changing around me and I was still in the truck, maybe I would just……………………………………
until next time
ambassador / servant Larry
and remember IT NOT THE SIZE OF THE DOG IN THE FIGHT….ITS THE SIZE OF THE FIGHT IN THE DOG THAT MATTERS.