ACTS 29 TODAY
coming to the knowledge of the TRUTH
=============================================================================
With the advancement of 5 G technology a whole new world will soon be upon us, and VR (virtual reality) is just one of many new things that will captivate humanity.
The meaning of virtual is:
existing in essence or effect though …….. not in actual fact.
TRUTH BE KNOWN IT IS……A FAKE REALITY, AND MILLIONS OF PEOPLE WILL BE DRAWN INTO THIS FAKE, VIRTUAL WORLD WHERE THEY CAN HAVE AN AVATAR (FAKE BODY AND LOOK OF THEIR CHOICE) LIVE IN A MANSION, DRIVE A PORSCHE OR BENTLEY, HAVE A PRIVATE JET AND A BIG YACHT.
BTW HERE IS THE DEFINITION OF AVATAR:
Avatar definition, Hindu Mythology. the descent of a deity to the earth in an incarnate form or some manifest shape; the incarnation of a god.
Well you can see where this is going, because in this virtual fake world where people will be spending the majority of their time, there will also be a virtual religion, something for the people who don't already have a fake religion.
Now some of us back in the 60s and early 70s already have been to this virtual reality world, THE MAGICAL MYSTERY TOUR, through the use of drugs, that's what drugs did, it took use to another world, a fake world that seemed to be real for some time depending on the drug used. BTW THE CIA INVENTED LSD NOT TIMOTHY LEARY, (YOUR TAX $$).

The purpose of it all is to…..ESCAPE REALITY, TO NOT HAVE TO DEAL WITH REAL THINGS IN THE REAL WORLD, A TEMPORARY ESCAPE FROM REALITY.
The reason people want to escape from the real world is because of the pain that it has produced, they are drinking from the well that has water that after they have drunk it, they will thirst again, and again, and again. (THE dEVILS CURE FOR PAIN, THAT HE CAUSED)
THIS IS…….TR……TRUTH……REALITY:)
IT IS NOT FAKE…IT IS THE REAL DEAL
JESUS IS TRUTH….IS REALITY, AND IN THIS REALITY….THERE IS NO REASON ANYMORE TO HAVE TO ESCAPE.
WE DON'T NEED A FAKE LIFE, WHEN WE CAN HAVE A REAL TRUTH LIFE.
ETERNAL LIFE
TR IS MUCH BETTER THAN VR, BUT THE DECEPTION OF VR WILL ENSNARE MANY PEOPLE.
VR GIVES THAT WHICH IS NOT REAL, NO LIFE, AND ABSOLUTELY NOTHING THAT IS LASTING OR OF ETERNAL VALUE.
TR IS TRUTH REALITY, TRUTH IS REALITY, AND GIVES ETERNAL LIFE TO THOSE WHO EMBRACE THE TRUTH…..SALVATION THRU CHRIST.
THE dEVILS AGENDA IS TO KEEP PEOPLES MINDS SO BUSY WITH STUFF, THAT THEY NEVER HAVE ANY TIME TO THINK ABOUT THE IMPORTANT QUESTIONS THAT WOULD LEAD THEM TOWARDS JESUS.
THE LATE STEPHEN HAWKING WHO WAS CELEBRATED BY THE WORLD AS A VERY SMART, WISE, AND INTELLIGENT PERSON, BUT SAID THERE IS NO GOD MANY TIMES.
THE QUESTIONS HE WAS FOREVER TRYING TO ANSWER WAS THE ORIGINS OF THE UNIVERSE? WHAT IS OUR PURPOSE HERE? AND WHERE TO WE GO WHEN WE DIE?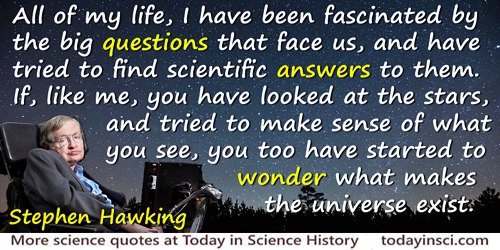 ALL OF THESE QUESTIONS AND MORE ARE ANSWERED IN GODS WORD VERY PLAINLY, FOR EVERYONE TO SEE.
BUT IF YOU DON'T BELIEVE THERE IS A GOD
THEN YOU ARE JUST LEFT WITH WHAT GOD CALLS THE FOOLISHNESS OF MANS WISDOM.
AS MANY WILL BE PLUNGED DEEPER AND DEEPER INTO THE FAKE VIRTUAL REALITY WORLD, BELIEVERS NEED TO BE GOING DEEPER AND DEEPER INTO THE TRUTH-REALITY WORLD.
THE BEST WAY TO DO THAT IS SATURATE YOURSELF WITH GODS WORD, EAT IT, BREATH IT, MEDITATE IT, CONFESS IT, BELIEVE IT, RELY ON IT, TRUST IN IT, AND HAVE FAITH IN IT, FOR EVERYTHING IN YOUR LIFE.
BECAUSE, HEAVEN AND EARTH WILL PASS AWAY BUT THE WORD OF GOD WILL NEVER PASS AWAY.
AND REMEMBER—WHAT YOU FOCUS ON…WILL BECOME YOUR REALITY.
UNTIL NEXT TIME
AMBASSADOR / SERVANT
LARRY