---
ACTS 29 TODAY
 COMING TO THE KNOWLEDGE OF THE TRUTH
---
SPECIAL EDITION
http://www.trunews.com/listen/human-implanted-chips-and-the-mark-of-the-beast
========================================================================
Above is the link to trunews its a Christian newscast that Diggs into the events happening around us everyday and reports on what is really going on.
This edition of trunews is talking about the chip that is NOW BEING IMPLANTED IN PEOPLES HANDS about the size of a grain of rice with all kinds of information on it.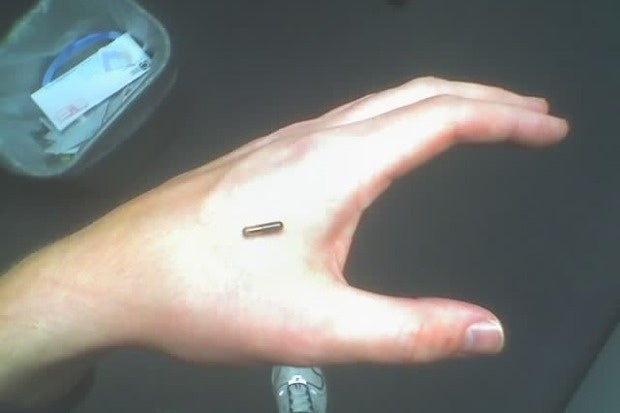 I believe that one day not to far off this chip will be mandatory for everyone to receive, it will be connected to the global brain and will be the BEAST SYSTEMS CONTROL OF EVERYONE ON THE PLANET.
It will ultimately lead to the worship of satin thru the beast world system, and BTW its not coming…..ITS ALREADY HERE, AND THE HARLOT CHURCH WILL EMBRACE THIS SYSTEM 100%.
Because without it at some point YOU WILL NOT BE ABLE TO BUY OR SELL WITH OUT THE CHIP IN YOUR HAND, PERSONALLY…..I WILL NEVER TAKE A CHIP IN MY HAND OR THINK LIKE THEY THINK.
Anyway I believe it is good to be informed about the devils devices because it is going to take many people down the wrong path and once people have taken the mark and worship the beast…..there is NO WAY BACK.
THE NEXT 10 YEARS WILL BRING UNIMAGINABLE TECH BREAKTHROUGHS AND AS CONVENIENT AS SOME OF THEM WILL MAKE OUR LIVES, AT THE END OF THE DAY I BELIEVE satan WILL USE IT ALSO TO SET UP THE ANTI CHRIST SYSTEM.
THE TRUE CHURCH WILL SEE AND AVOID ALL OF THE DECEPTION THAT IS HERE AND INCREASING EVERY DAY.
AMBASSADOR / SERVANT Larry